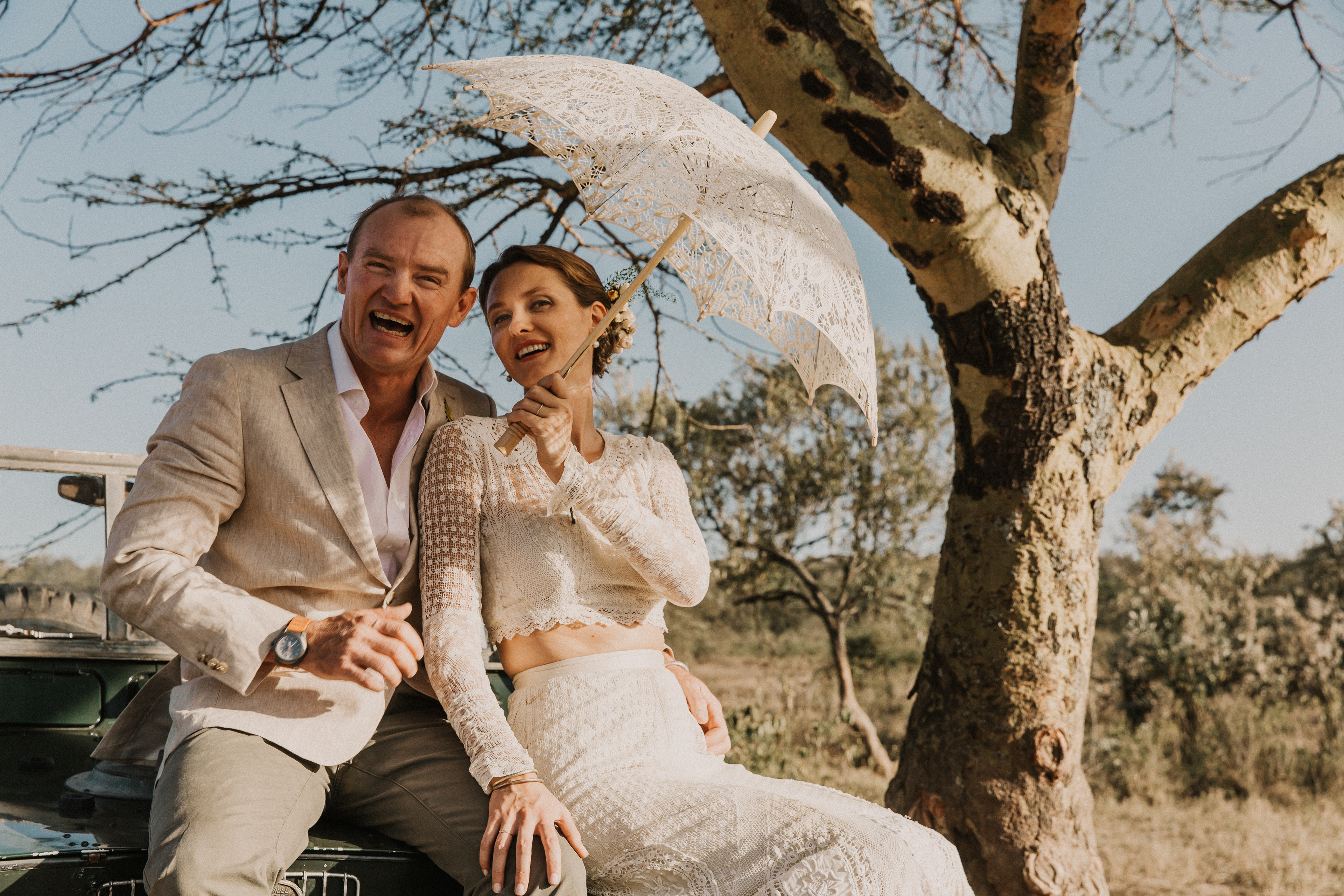 The vast, rolling landscape of East Africa, a Victorian lace wedding dress passed down through the generations modified each time by the bride to suit her own personal style, and a bride and groom who'd met as teenagers...
Mairo and Toby's wild and rustic wedding took place on her family farm in Naivasha, Kenya. Featuring dried flowers that hung for weeks in the sheds, Landrovers galore and many friends and many hands to help, this wedding was the wilderness wedding dream.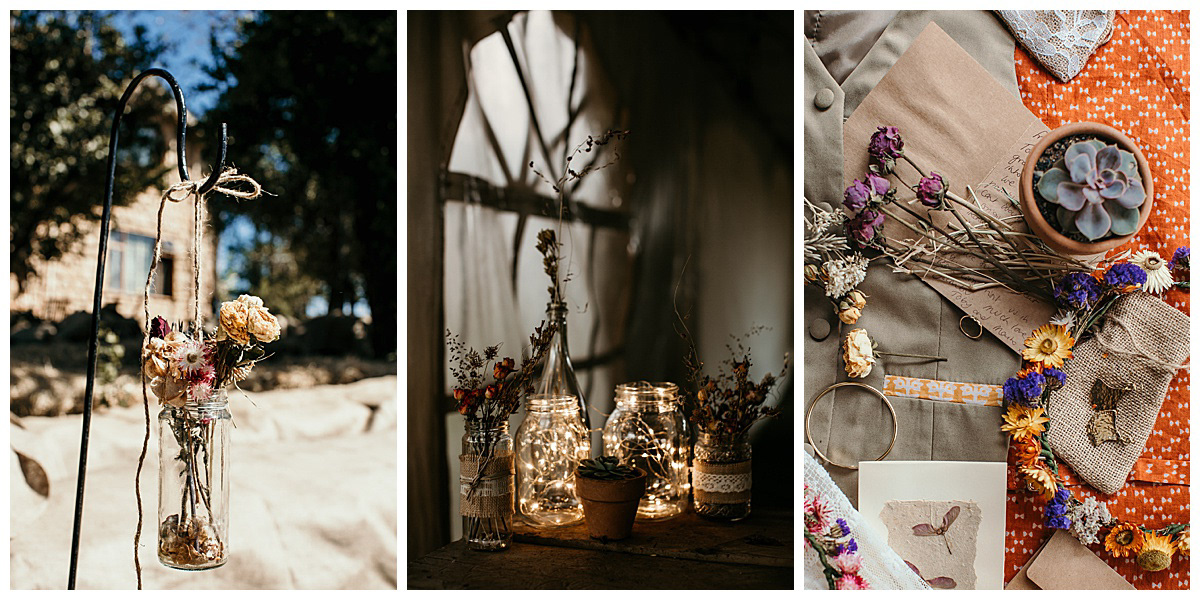 Every detail was meticulously planned, from the guinea fowl button holes to the repotted succulent and flower crowns for the bridesmaids and flower girls.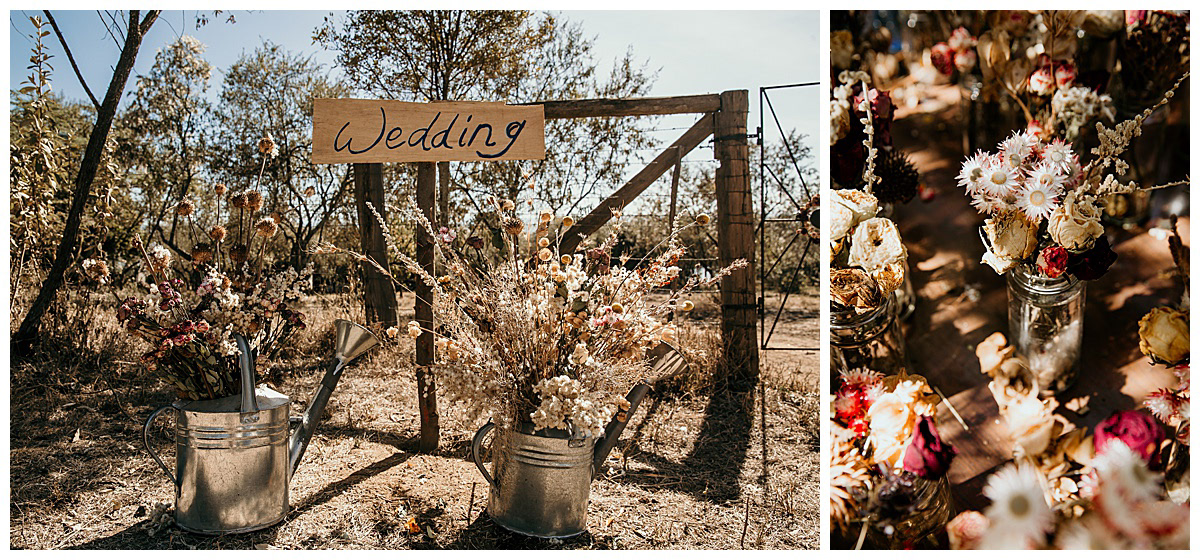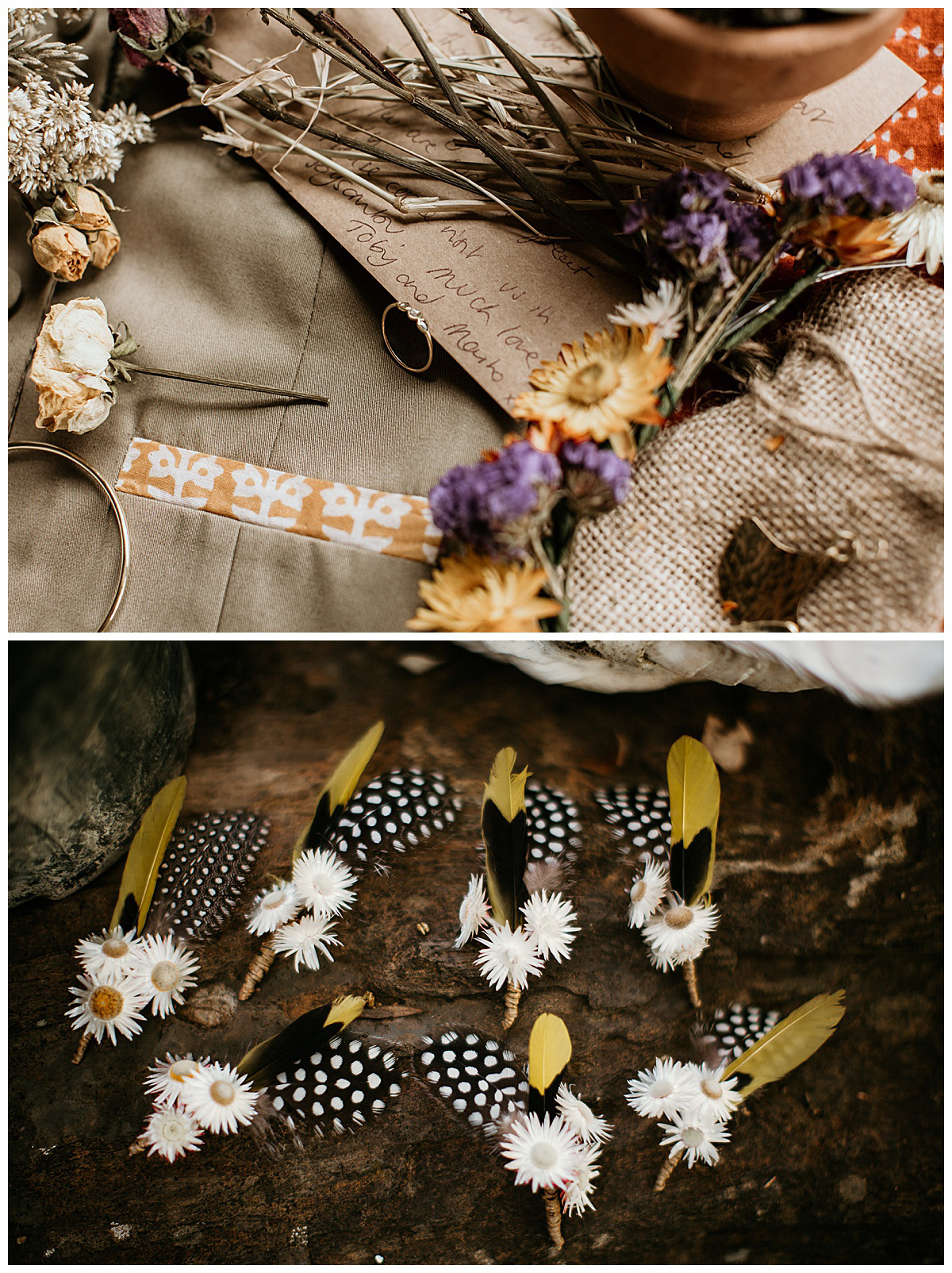 The service overlooked Lake Naivasha. As the groomsmen finished setting up the hay bales for seating, the bridal party took to a different part of the farm to get ready for the ceremony.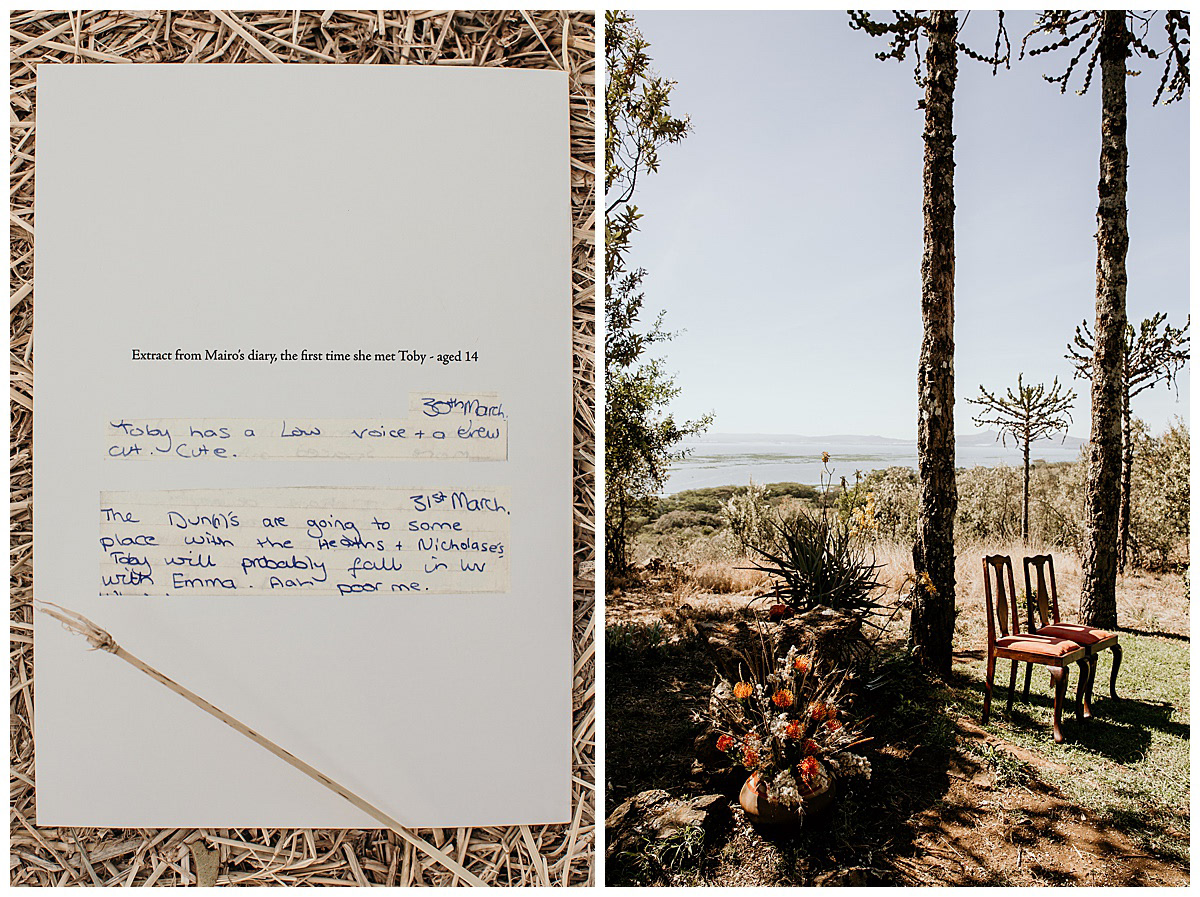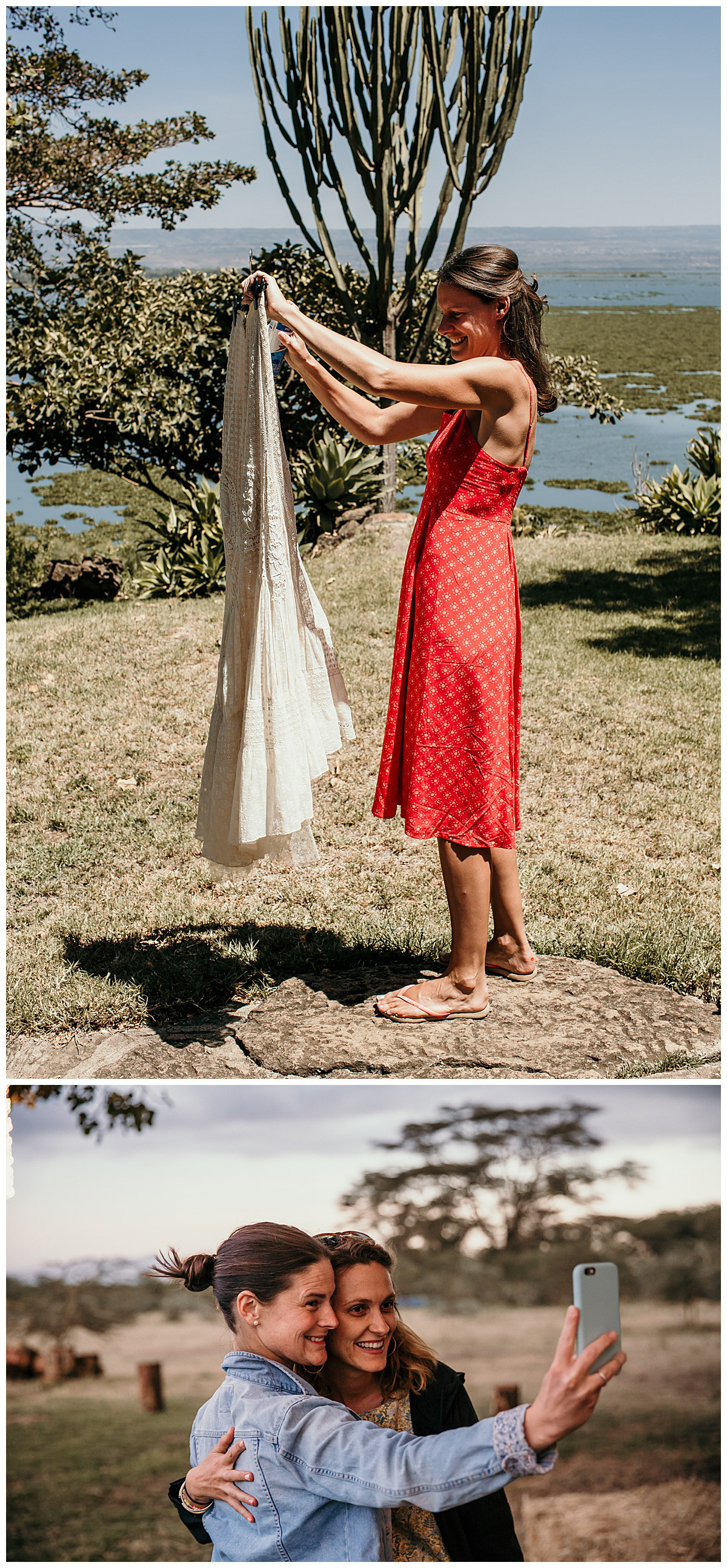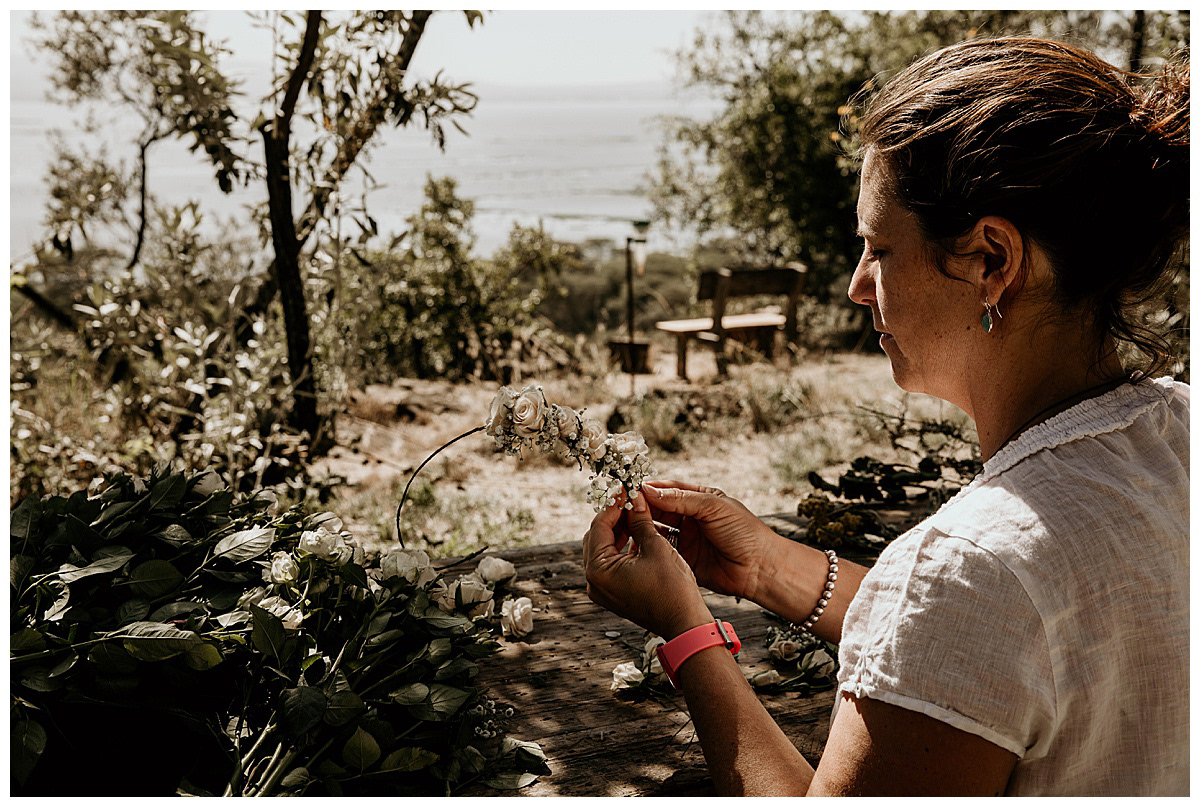 The cutest flower girls I've ever seen!! I adored the moment I found them peaking through the window as Mairo dressed into her wedding dress.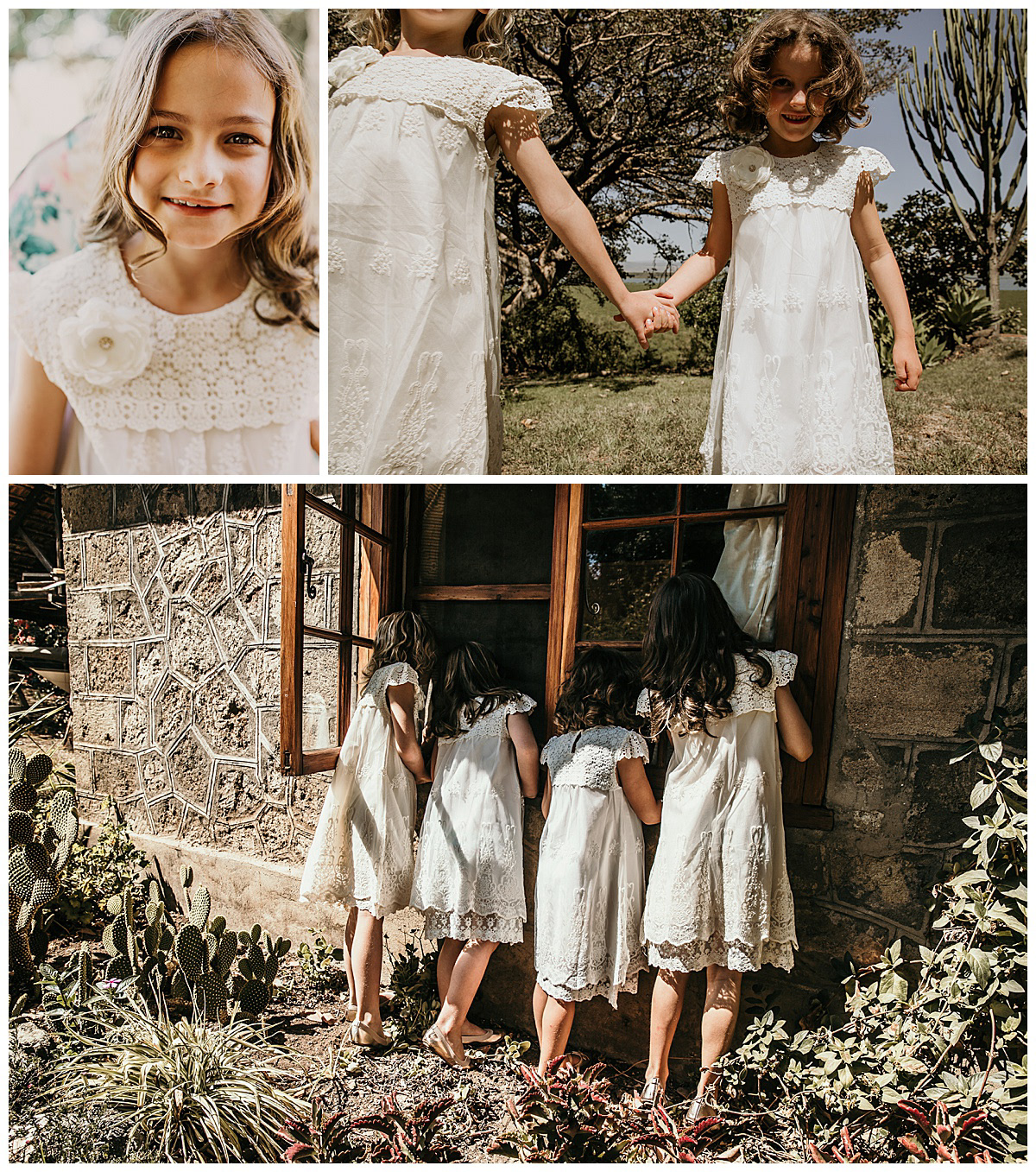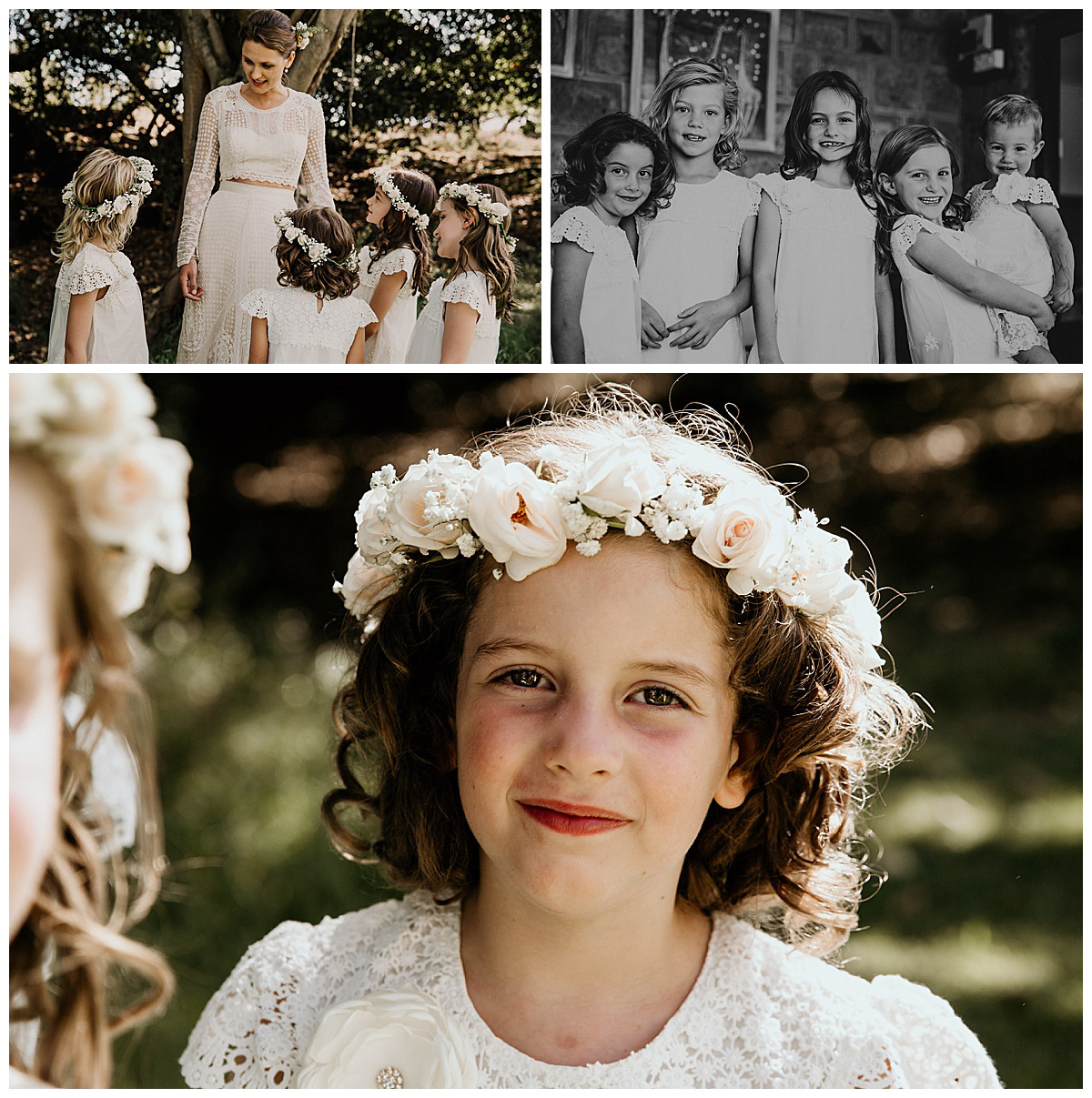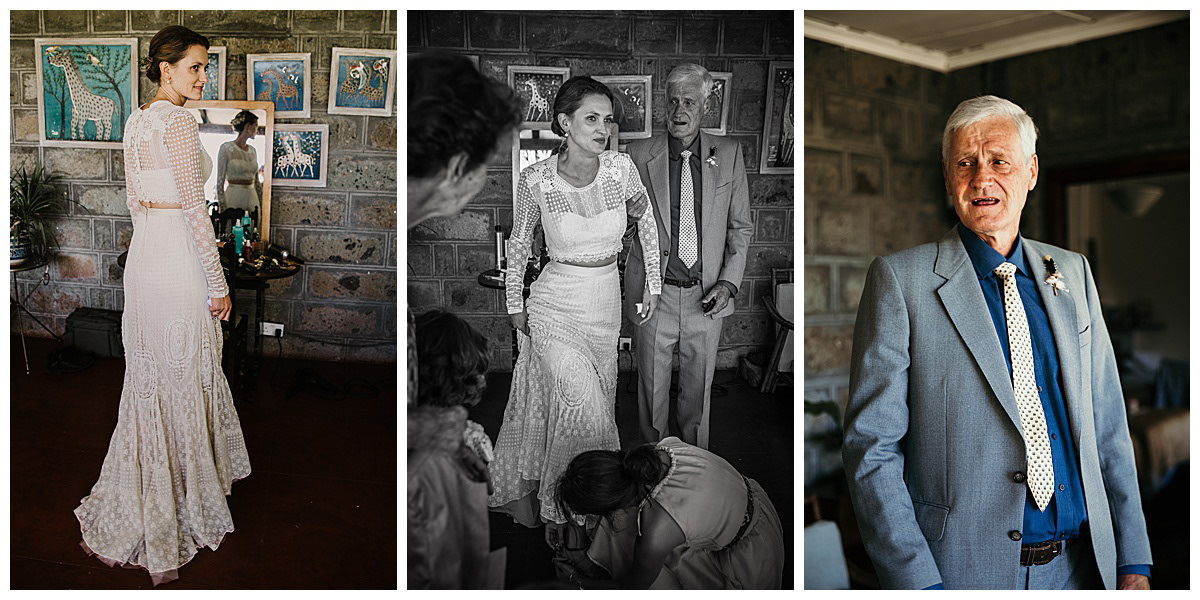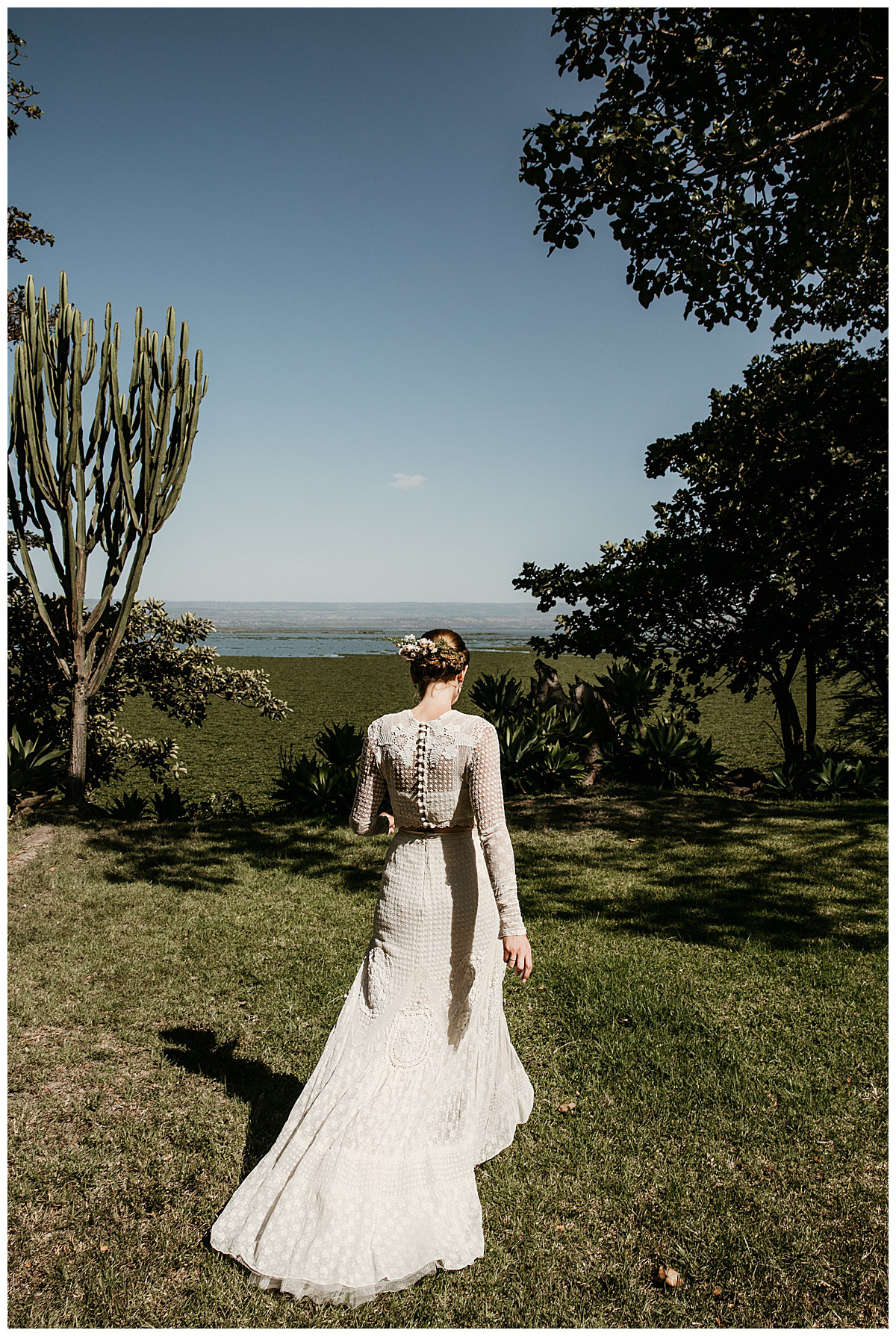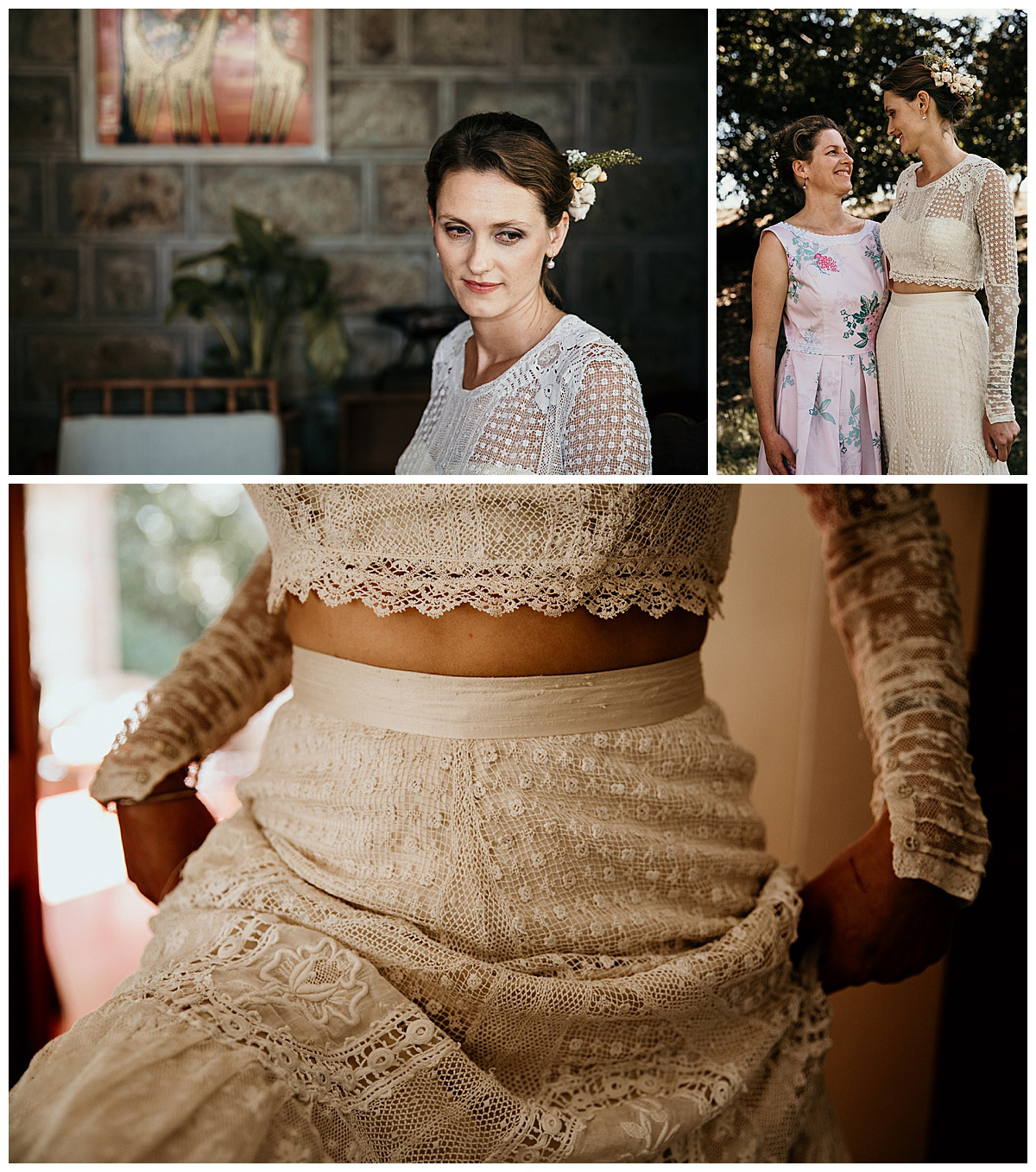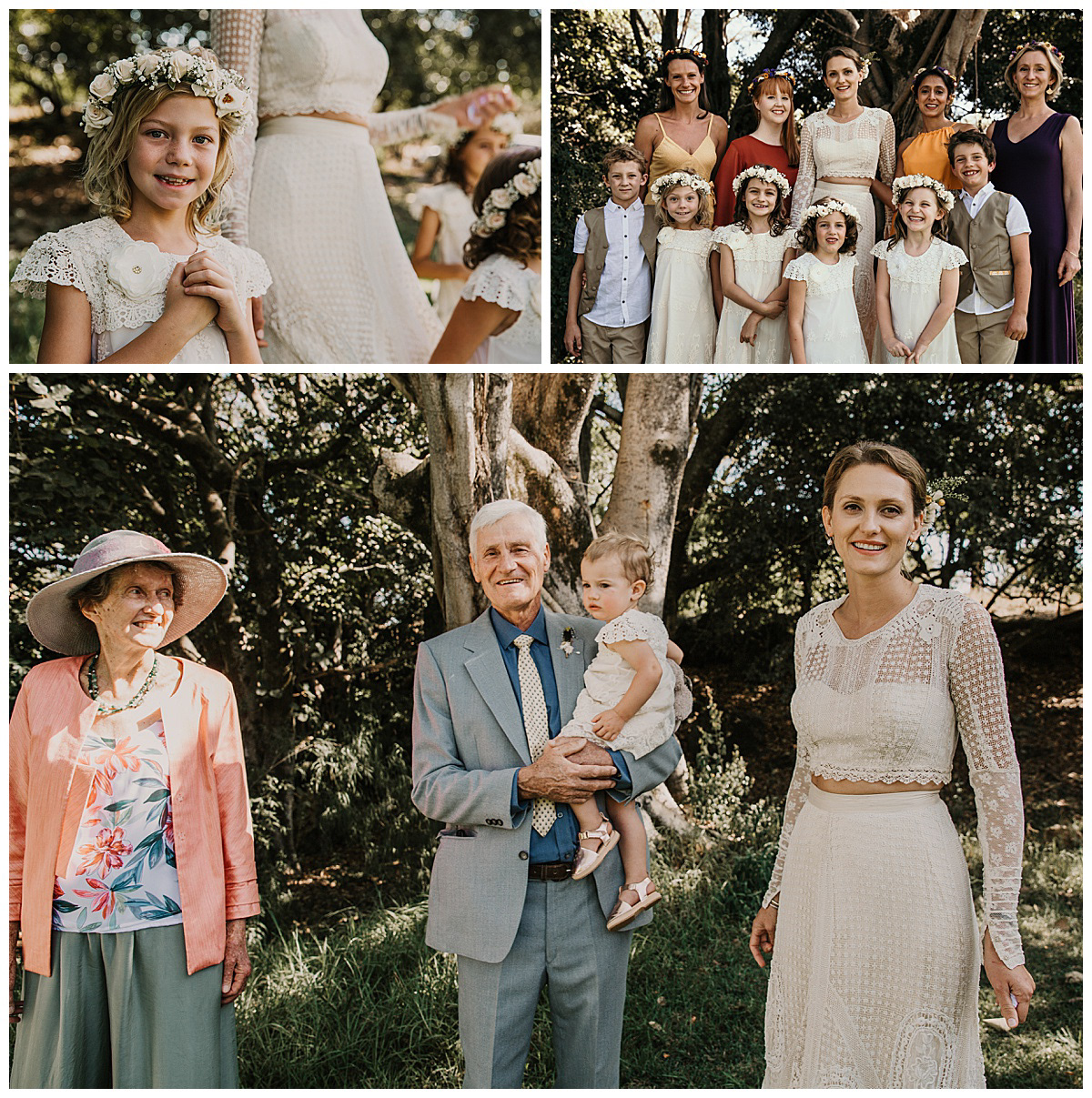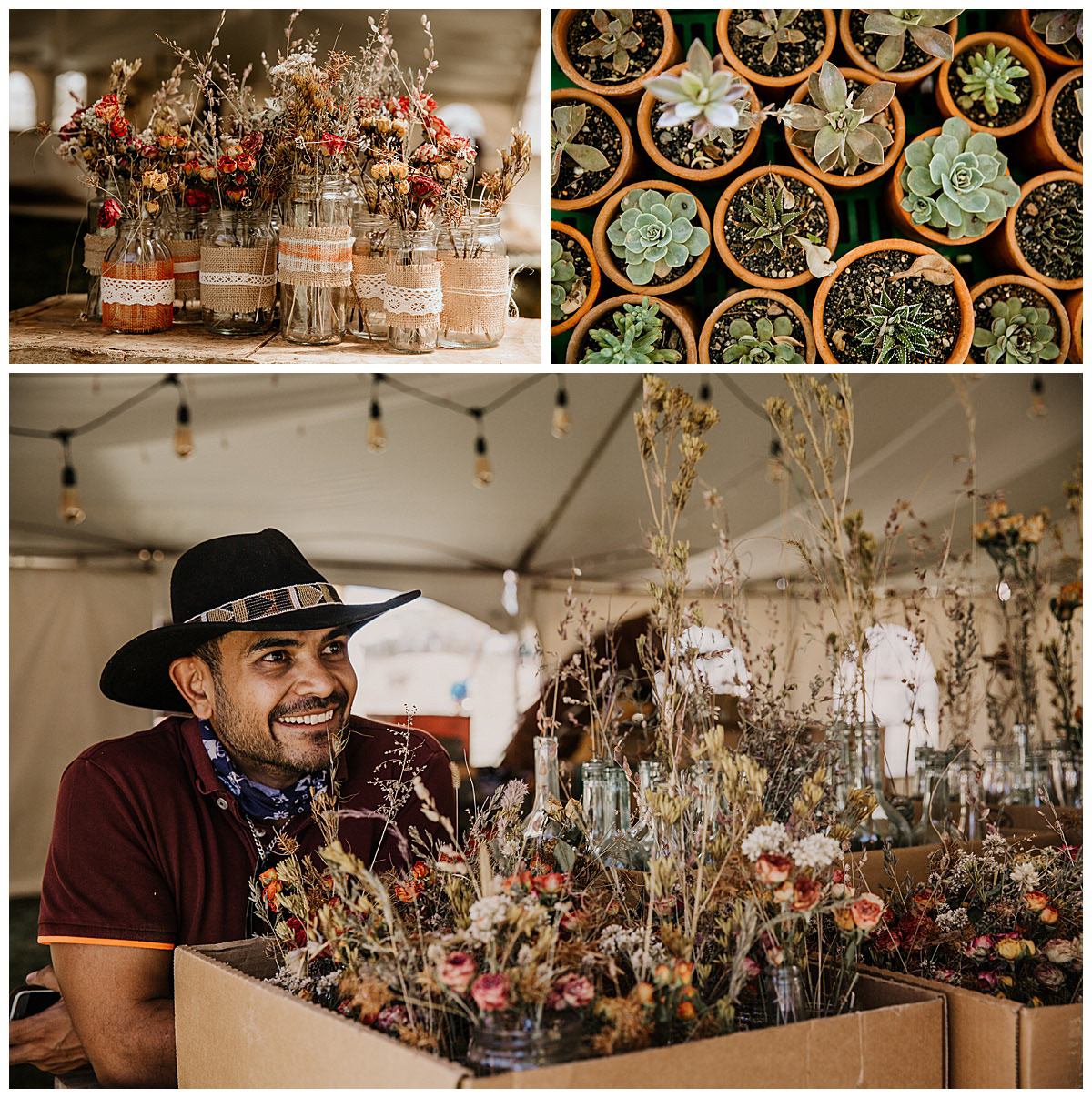 The ultimate ceremony! Beneath the euphorbias and the glow of the African sun, Mairo and Toby's wedding service was perfect. Hilarious little moments that nobody could have planned, to the little details that were planned for months - it was so lovely to feel the boundless love and happiness between everyone there.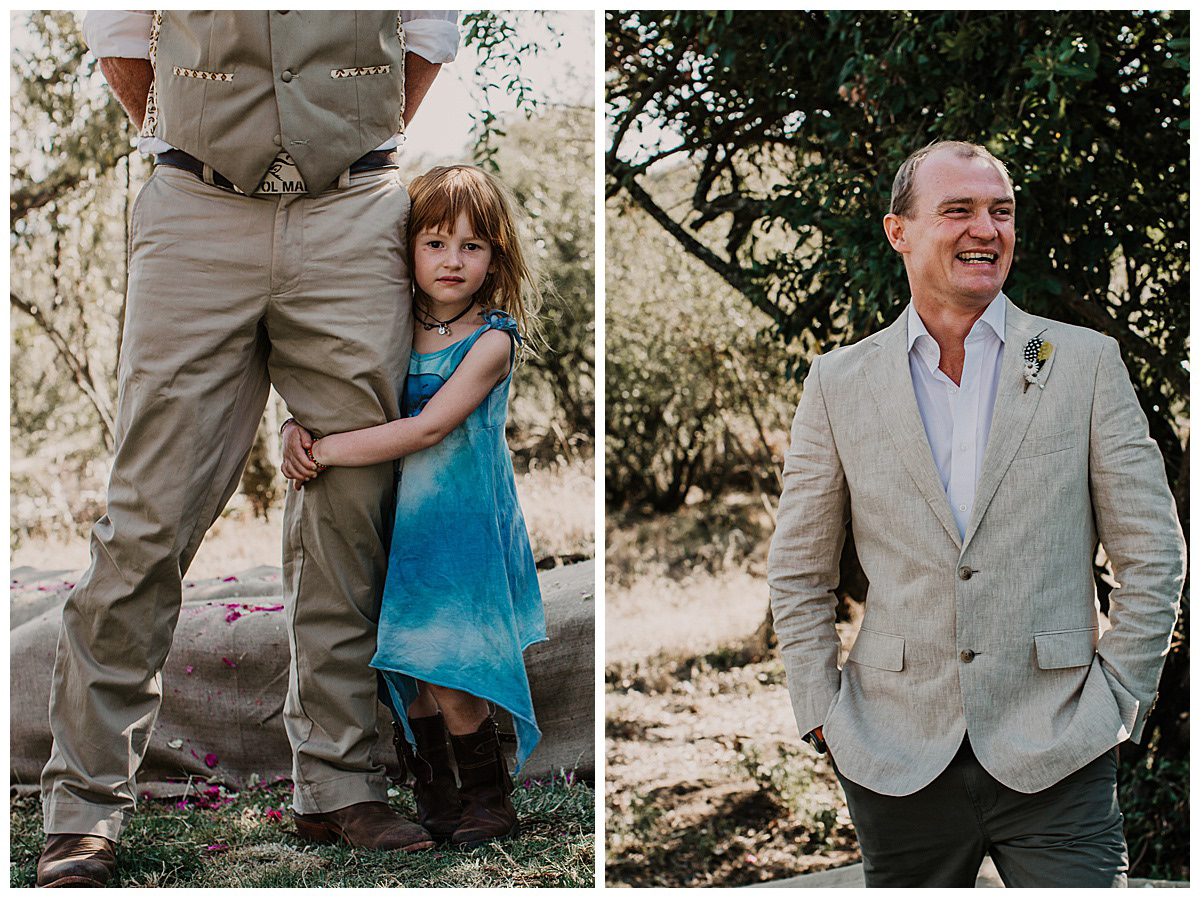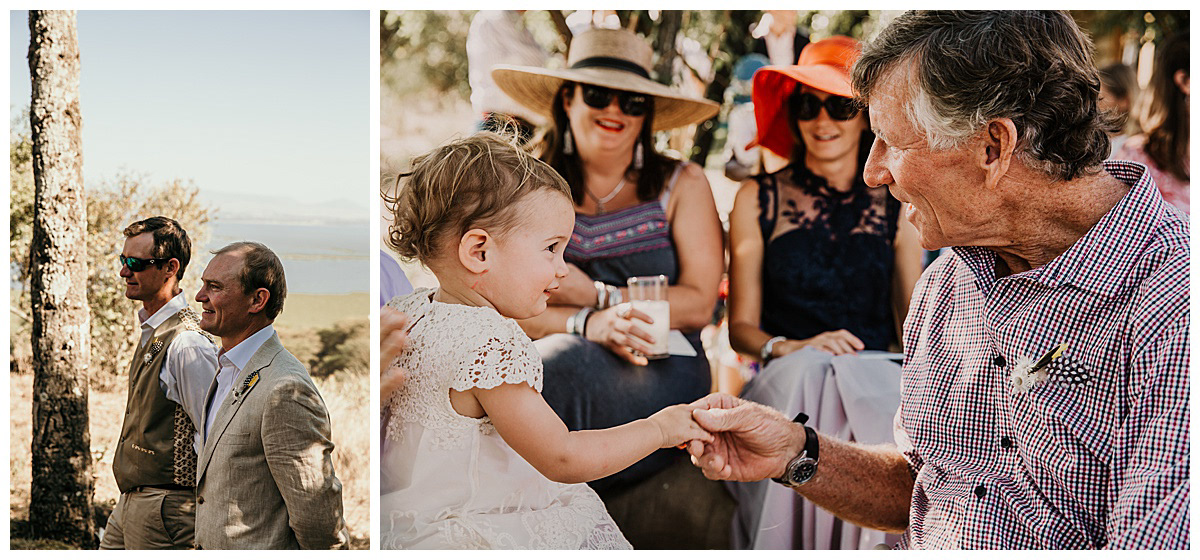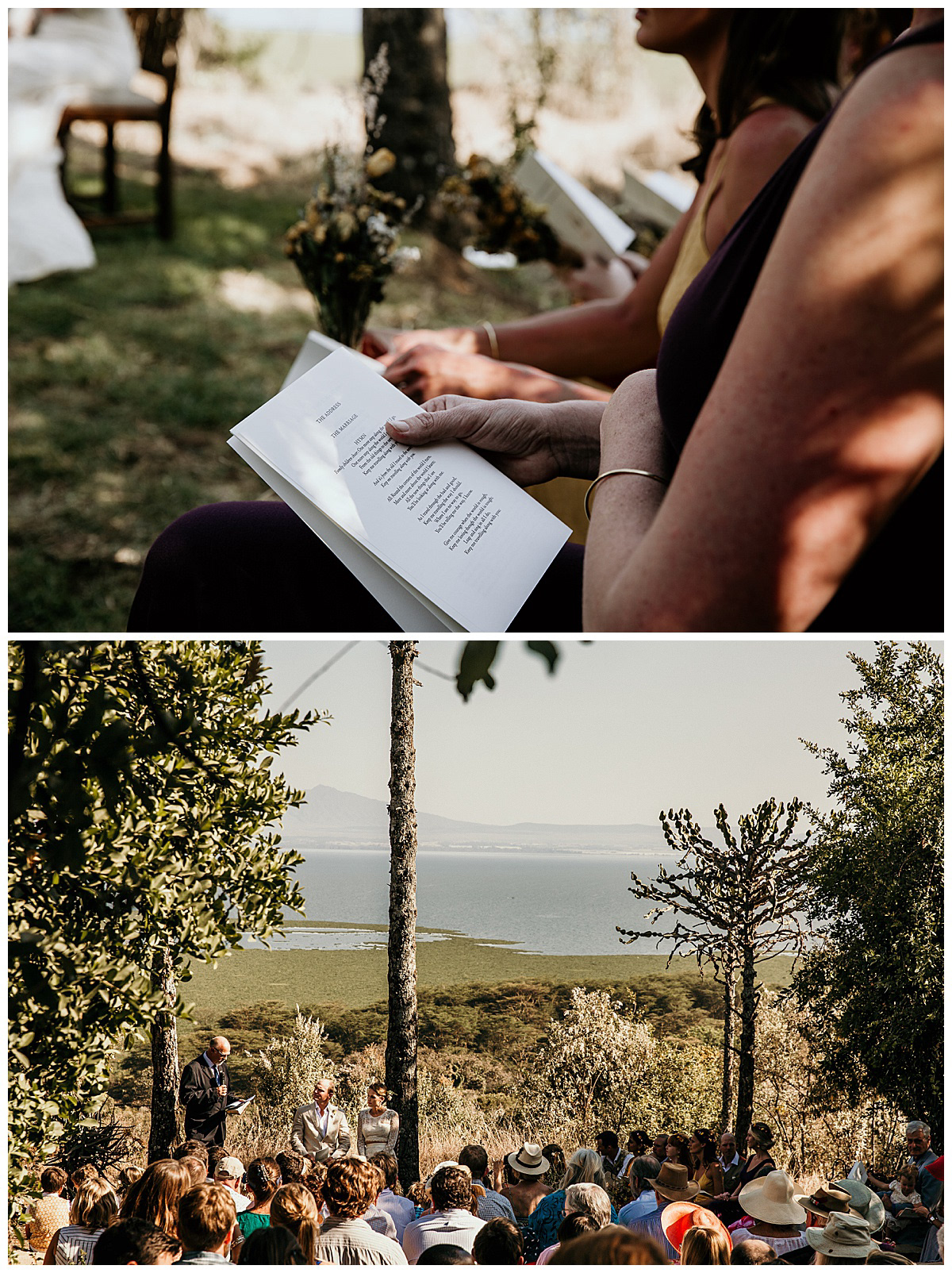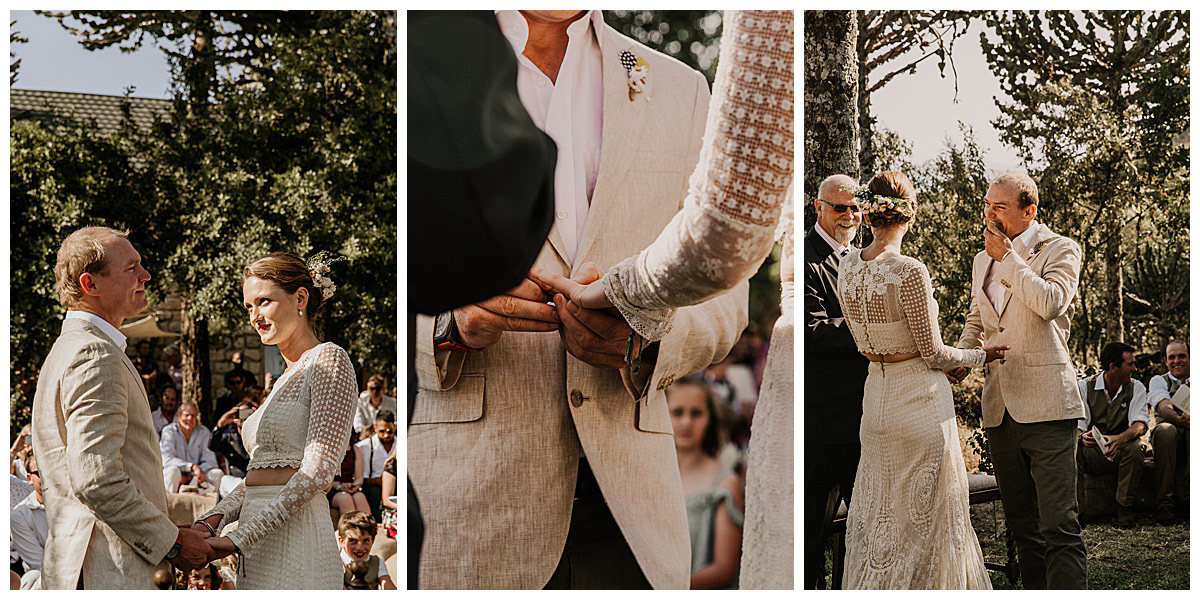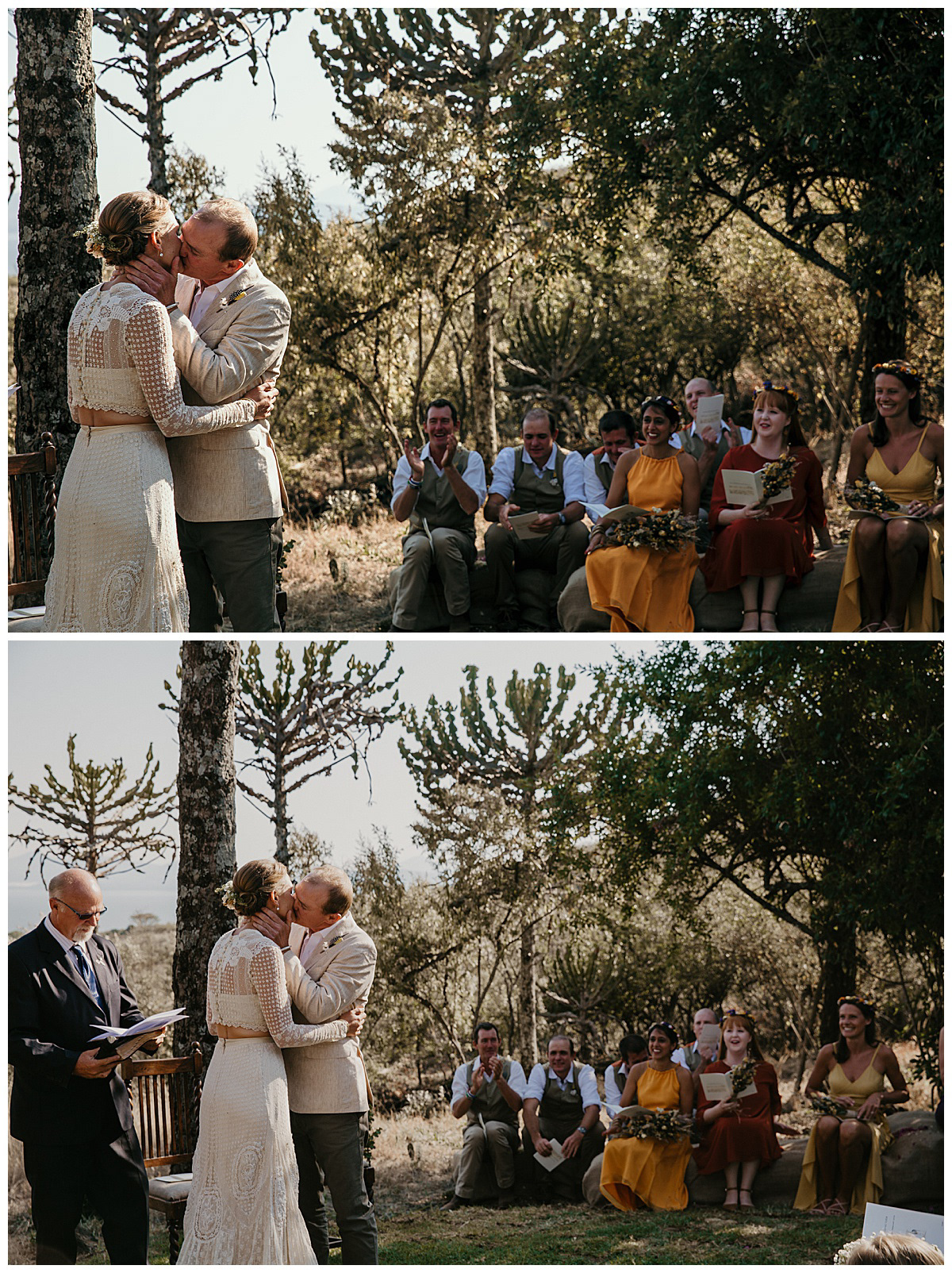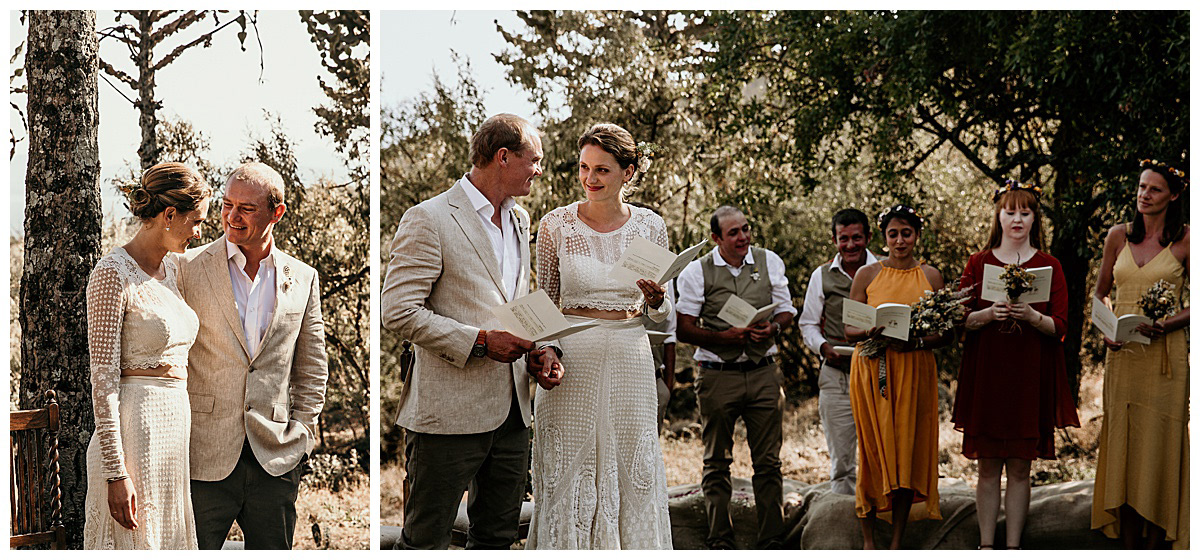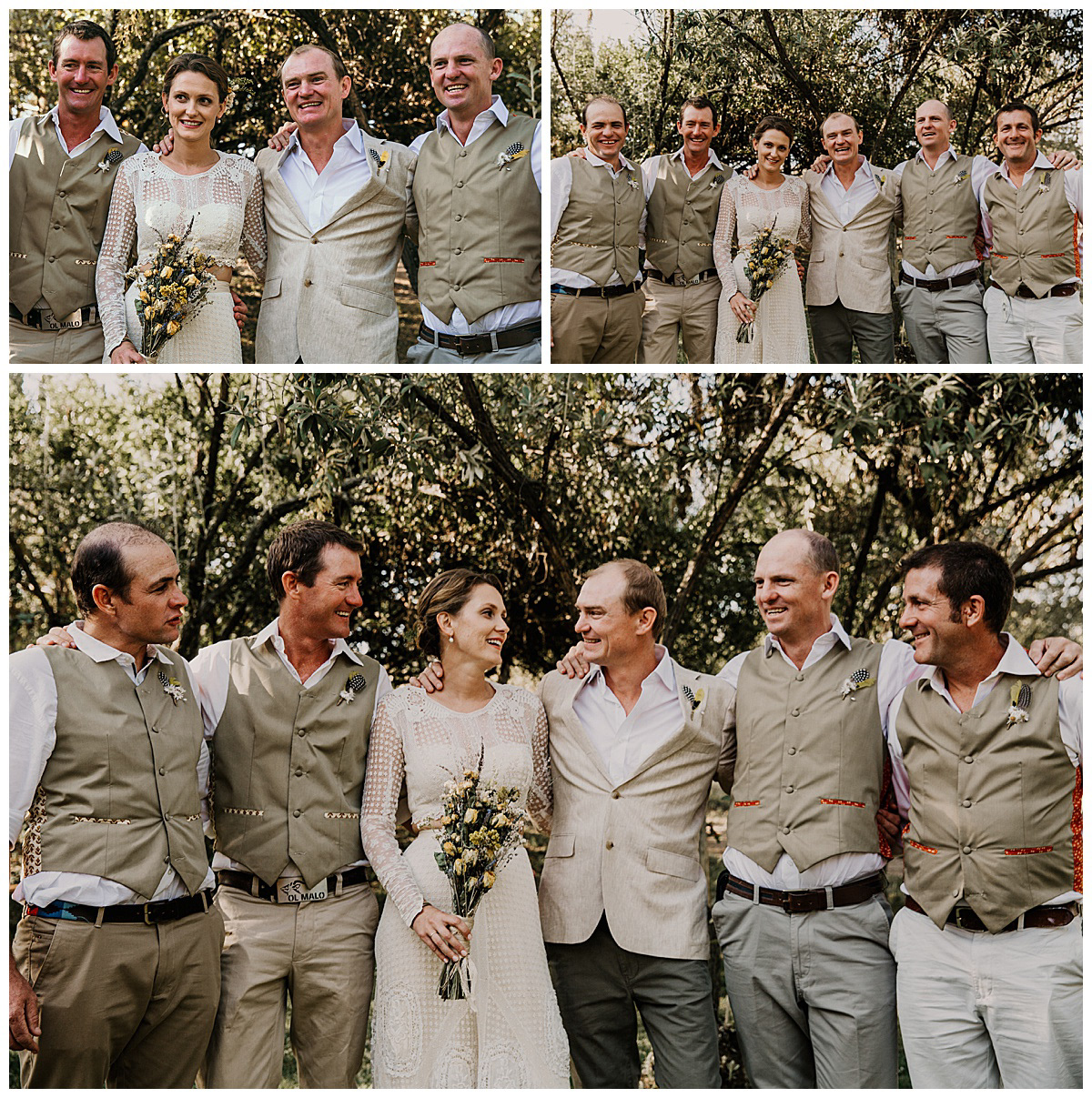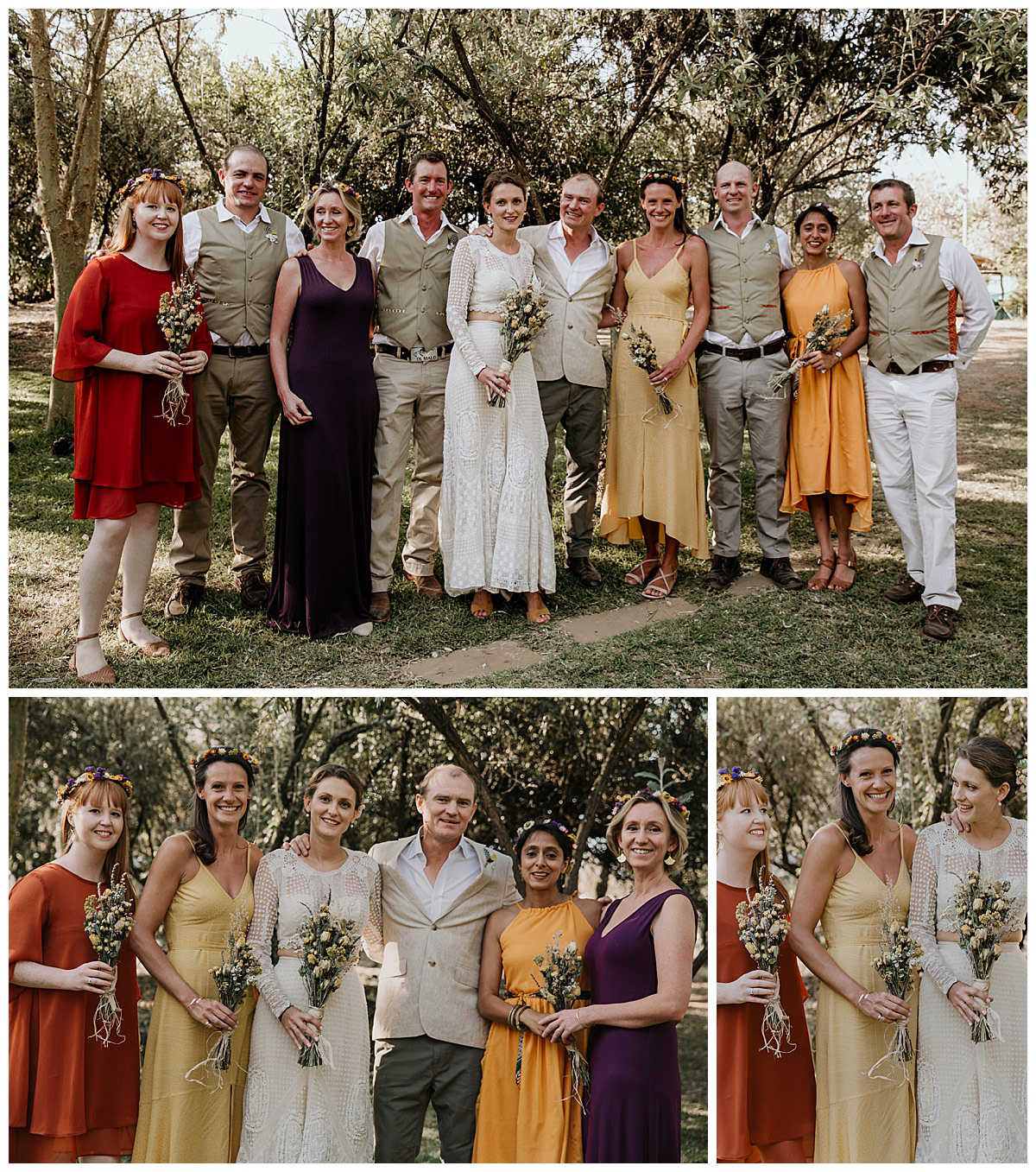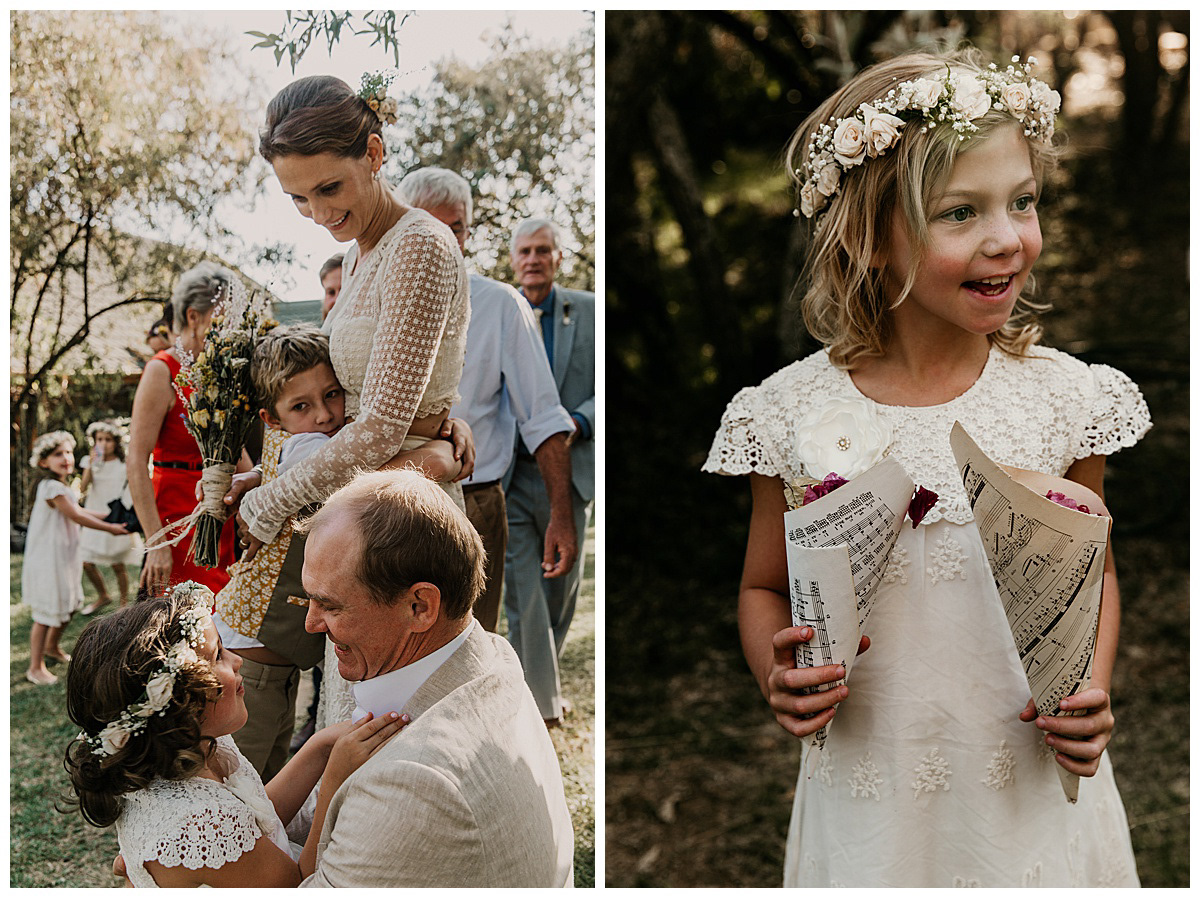 Couple shooooooooooooot, my favourite hour of the day. We headed away from the farm to the airstrip where Toby had flown his groomsmen into earlier in the day (I KNOW!), found ourselves some stunning, vast land and a few interested animals in the bushes, and played in golden hour until it was time to head to the reception.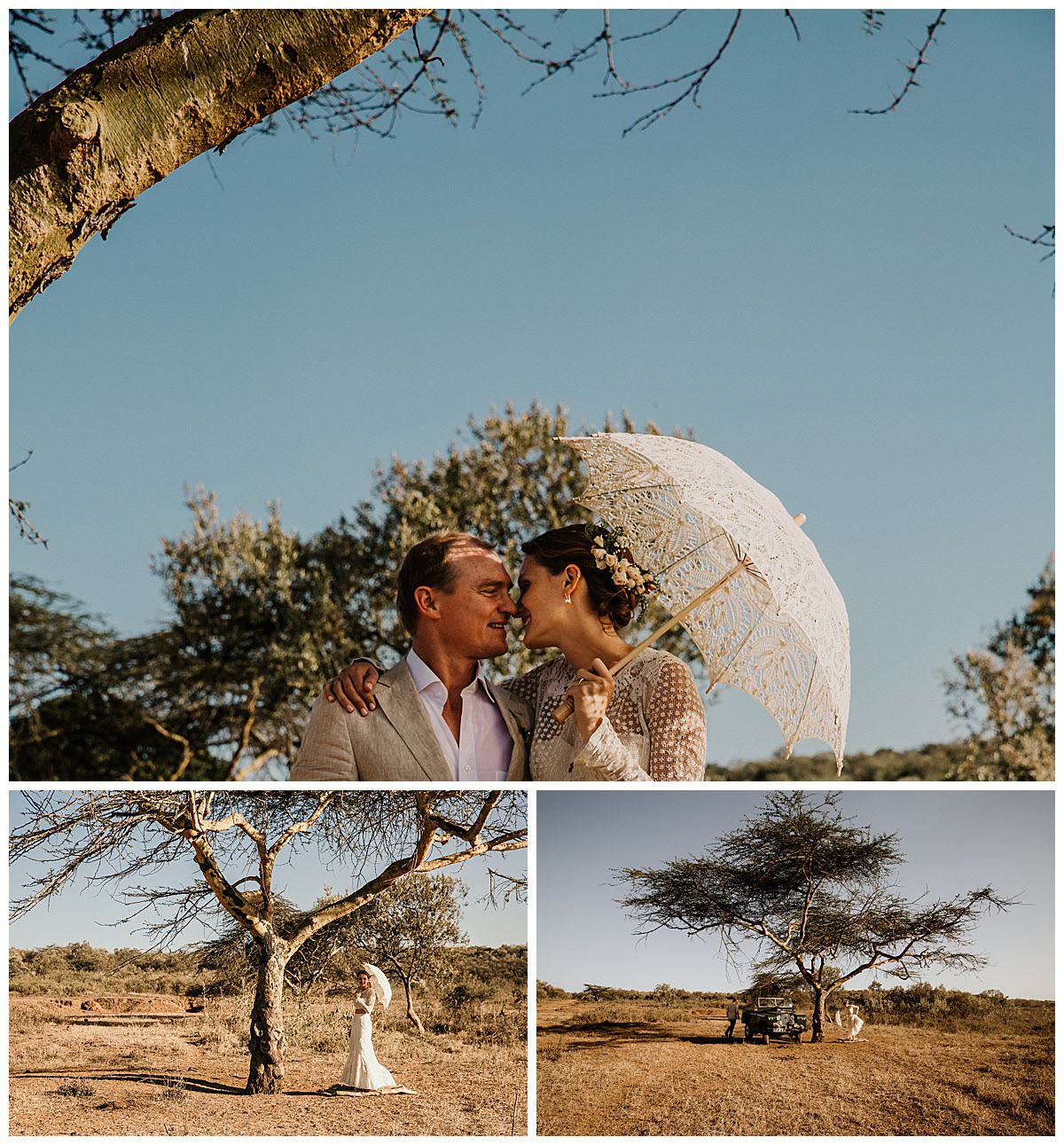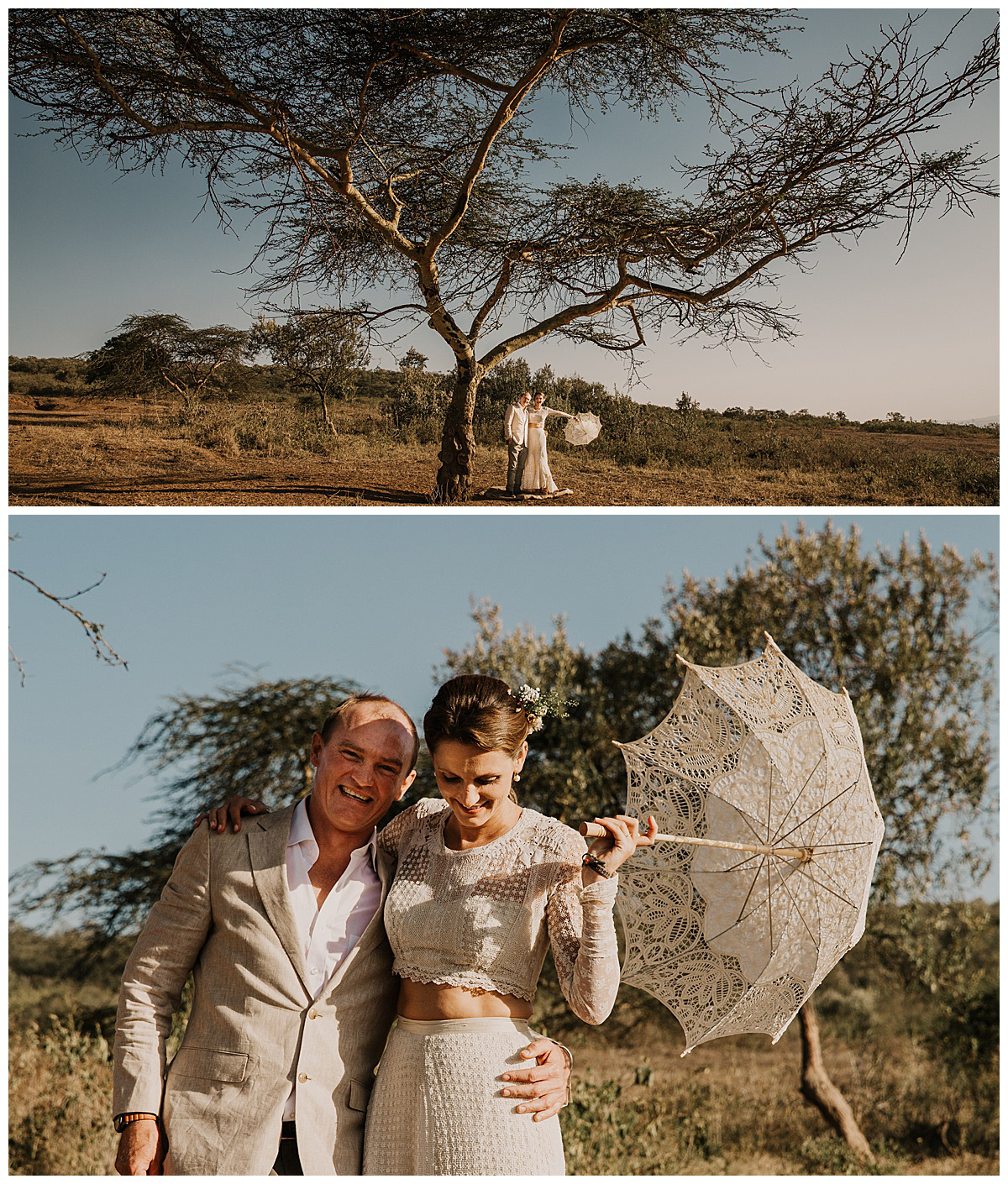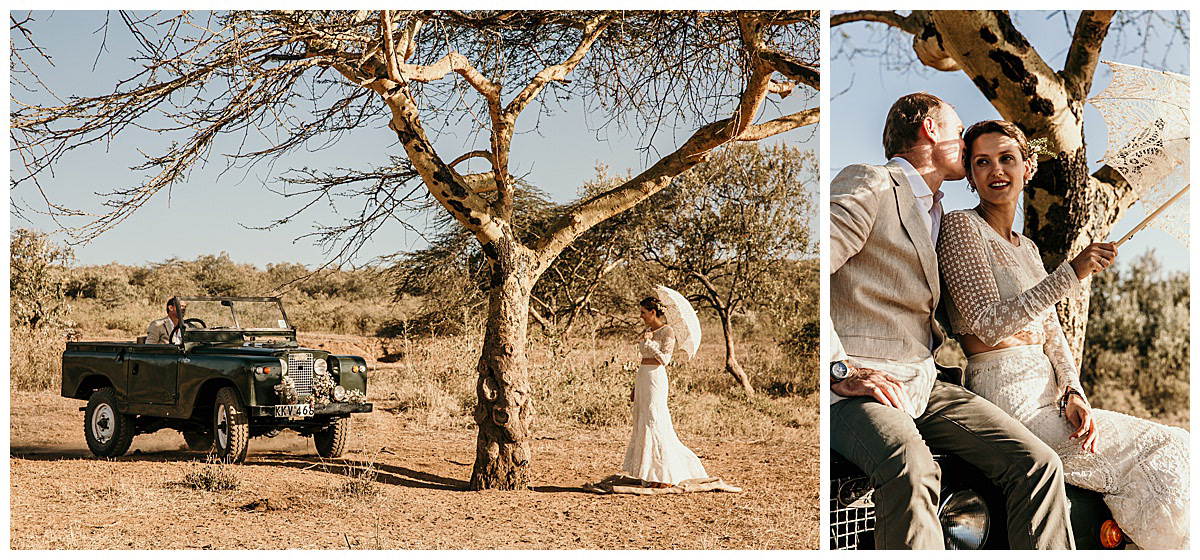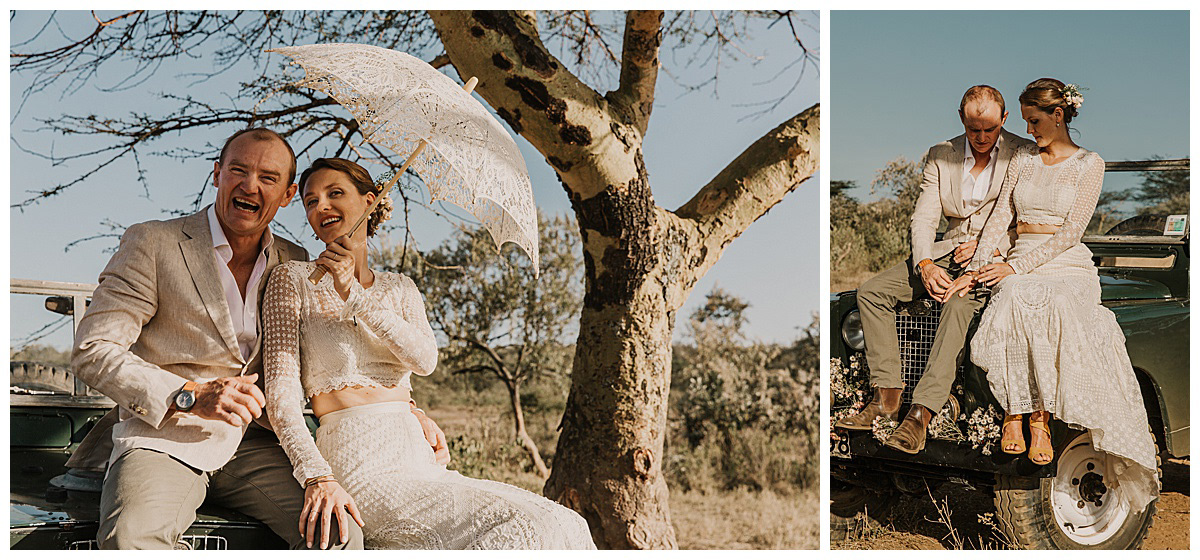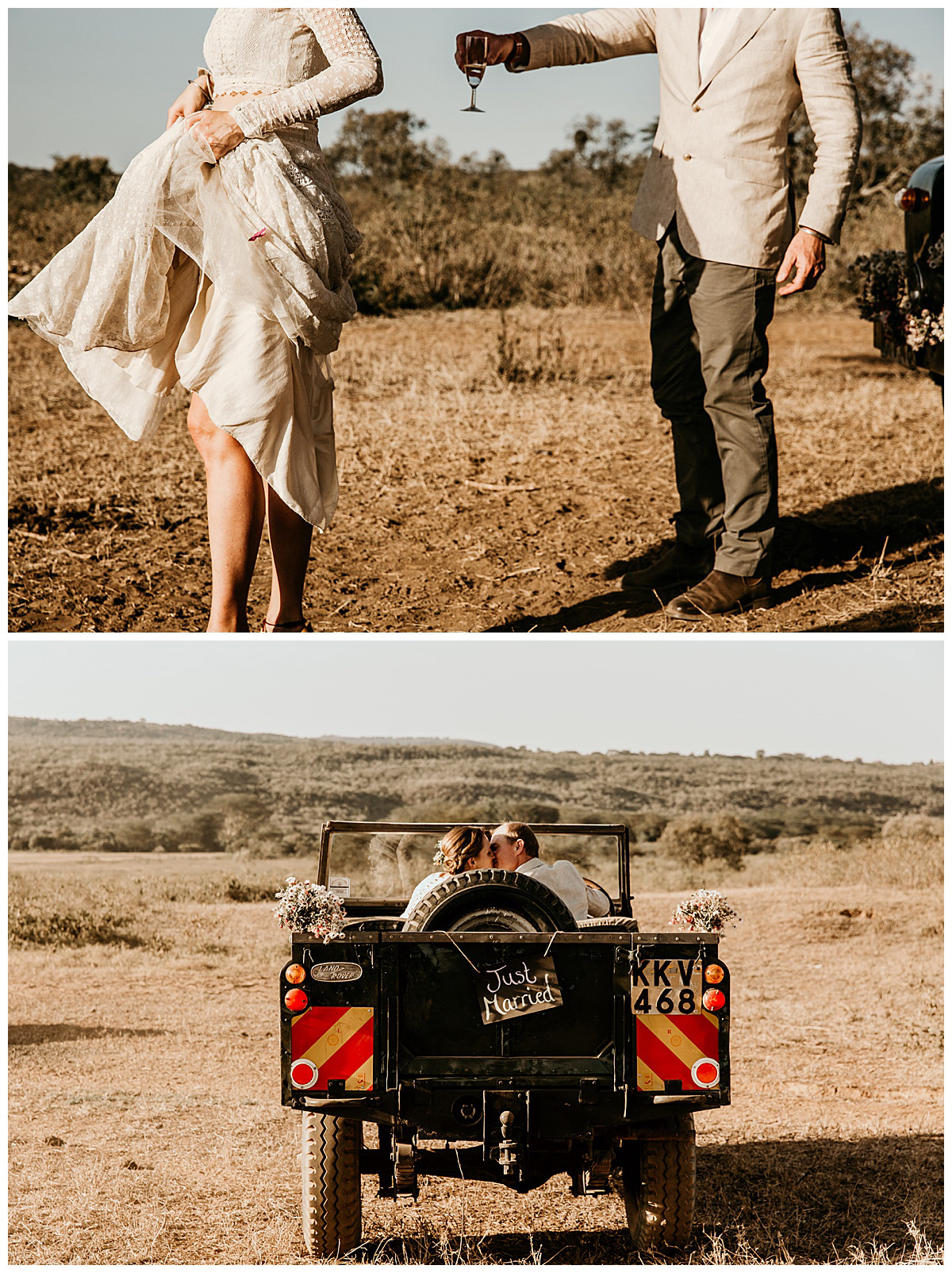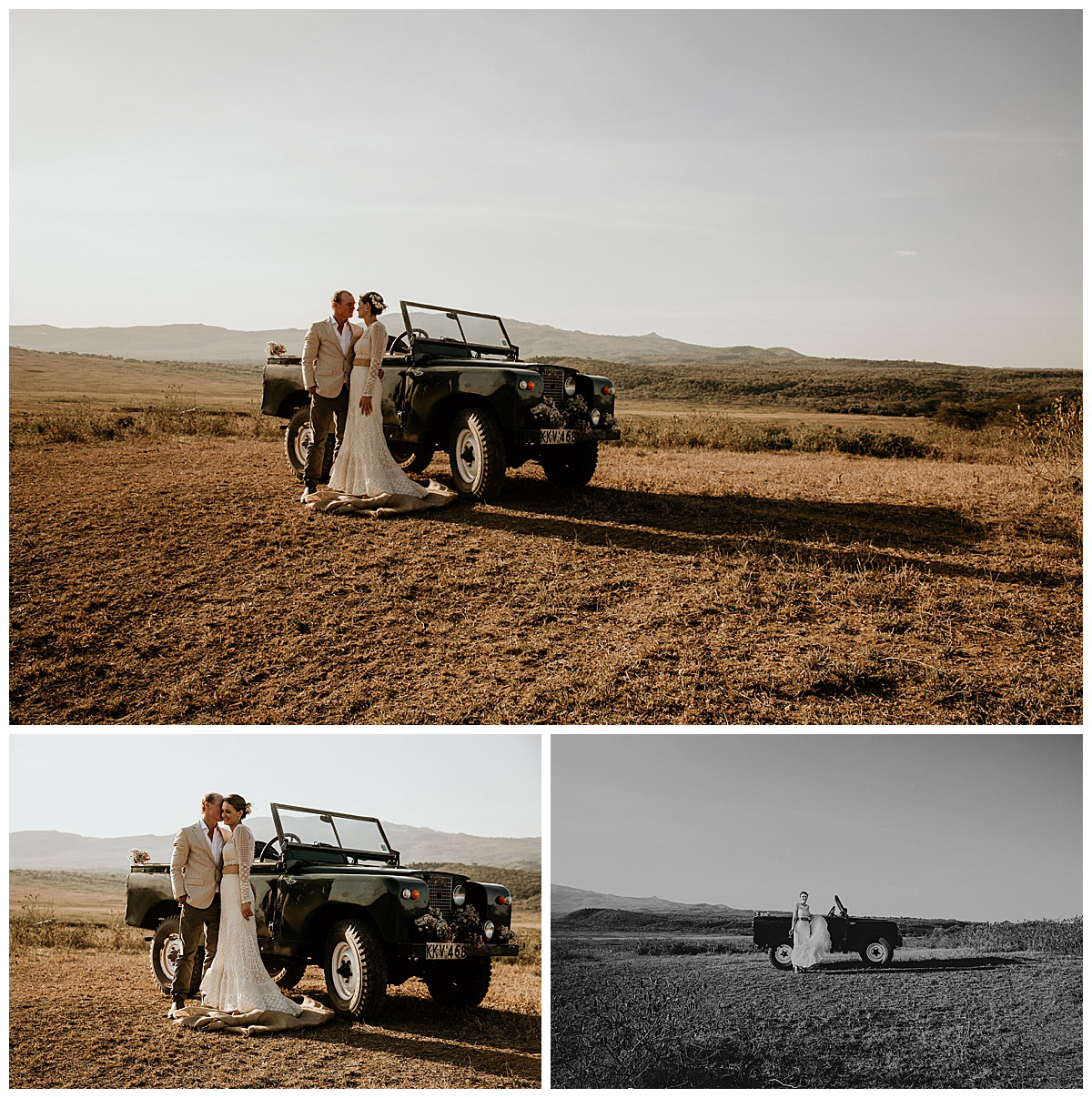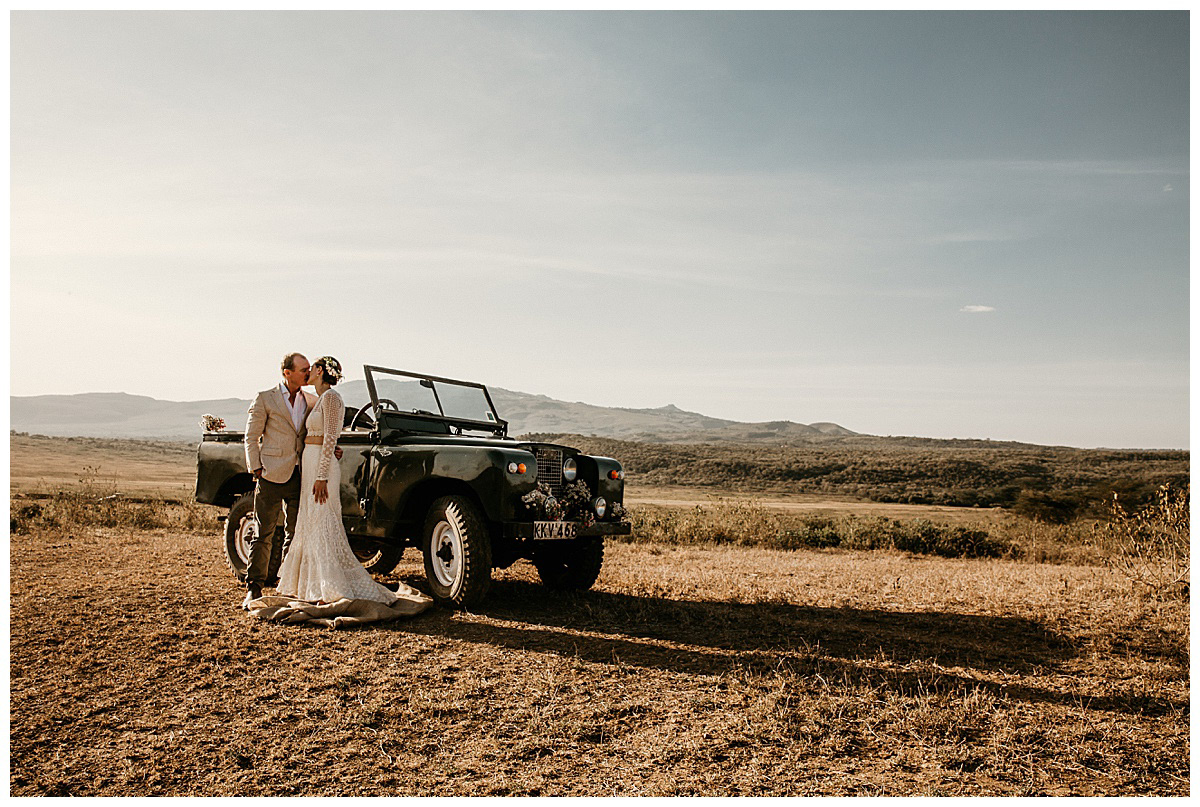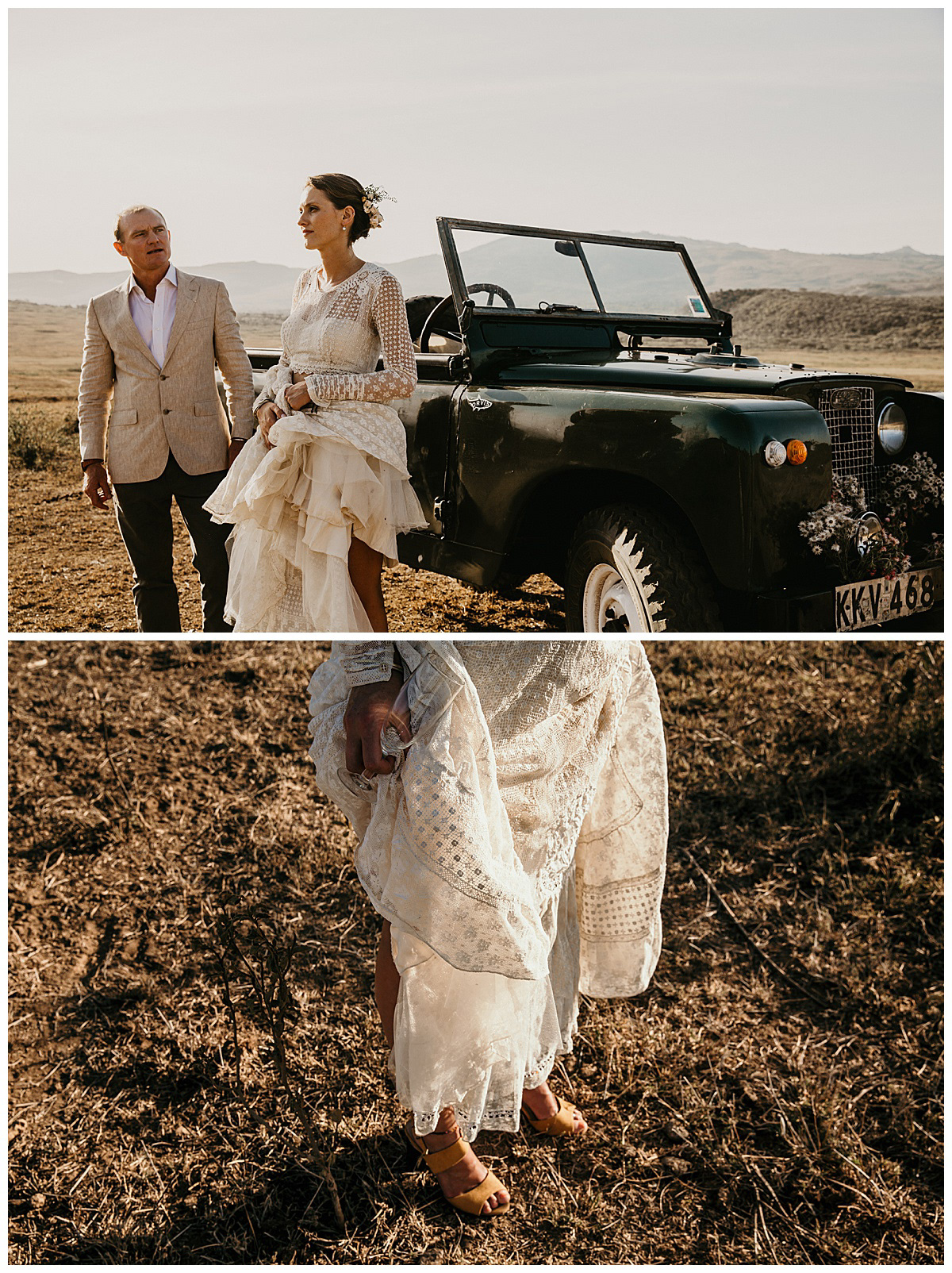 Boho vibes! This reception had it ALL. From a dried flower archway to an entire lounge area beneath a baobab tree, Mairo and Toby's wedding reception was detailed to perfection. Lights dangling from tree branches illuminated the area outside the marquee and the most idyllic set up for speeches. As night fell, it was time to have dinner, hear the speeches and celebrate on the dance floor.