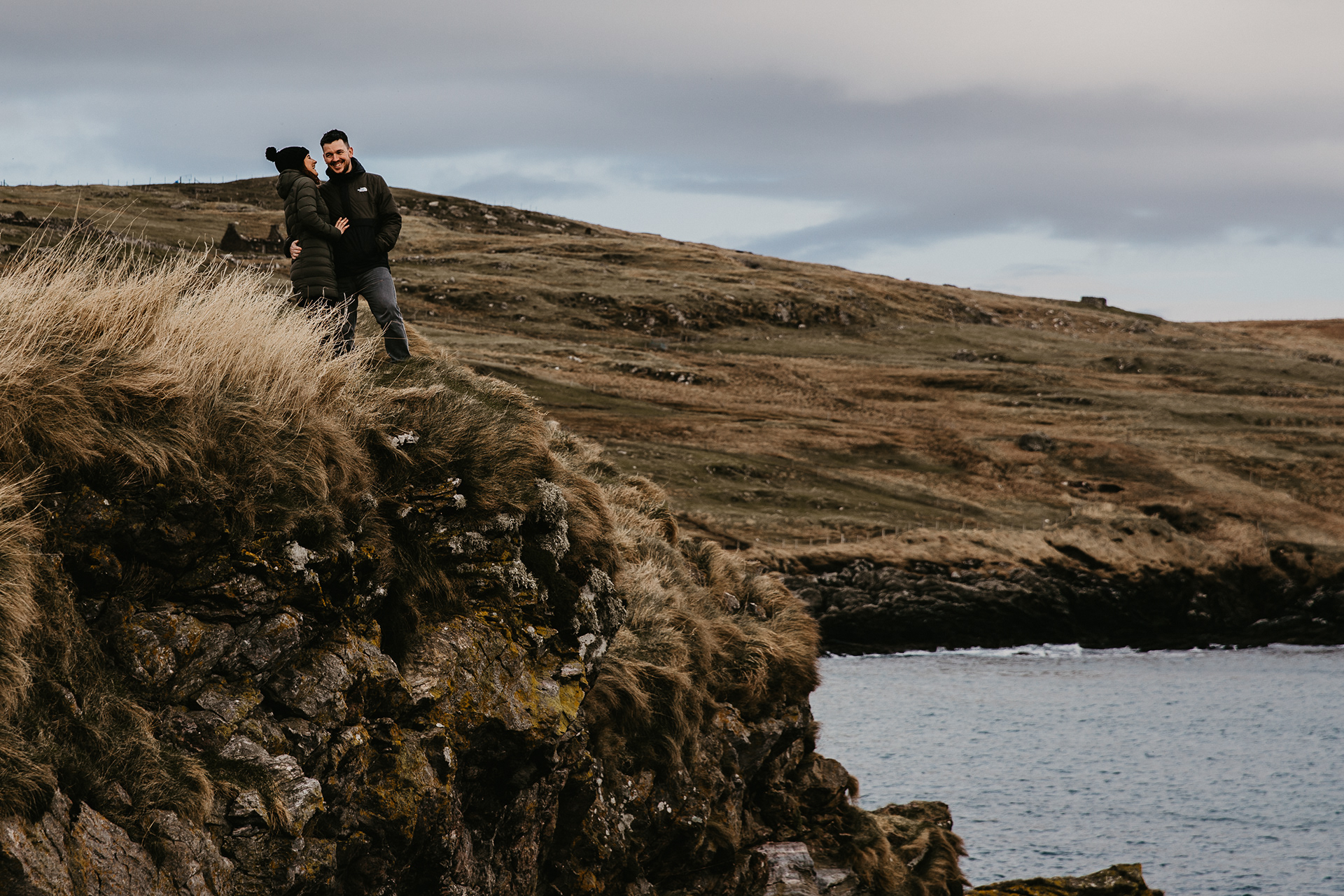 YOU DO NOT HAVE TO BE ENGAGED TO HAVE A COUPLE SHOOT!
More and more couples are choosing to have a couple shoot, and why not?!
It might be a pre-wedding engagement shoot, but it could just be a selection of lovely photos of the two of you together to capture where you're in your life right now. I personally LOVE a couple shoot. 
This phase of life isn't going to stay the way it is right now, we all know that, and what better way to be able to connect with how your relationship has evolved over time that having images to look back on. 
Who knows, you may not live where you are right now for the rest of your life - you're going to want to have visuals to remember places that mean a lot to you, with the person that means the most.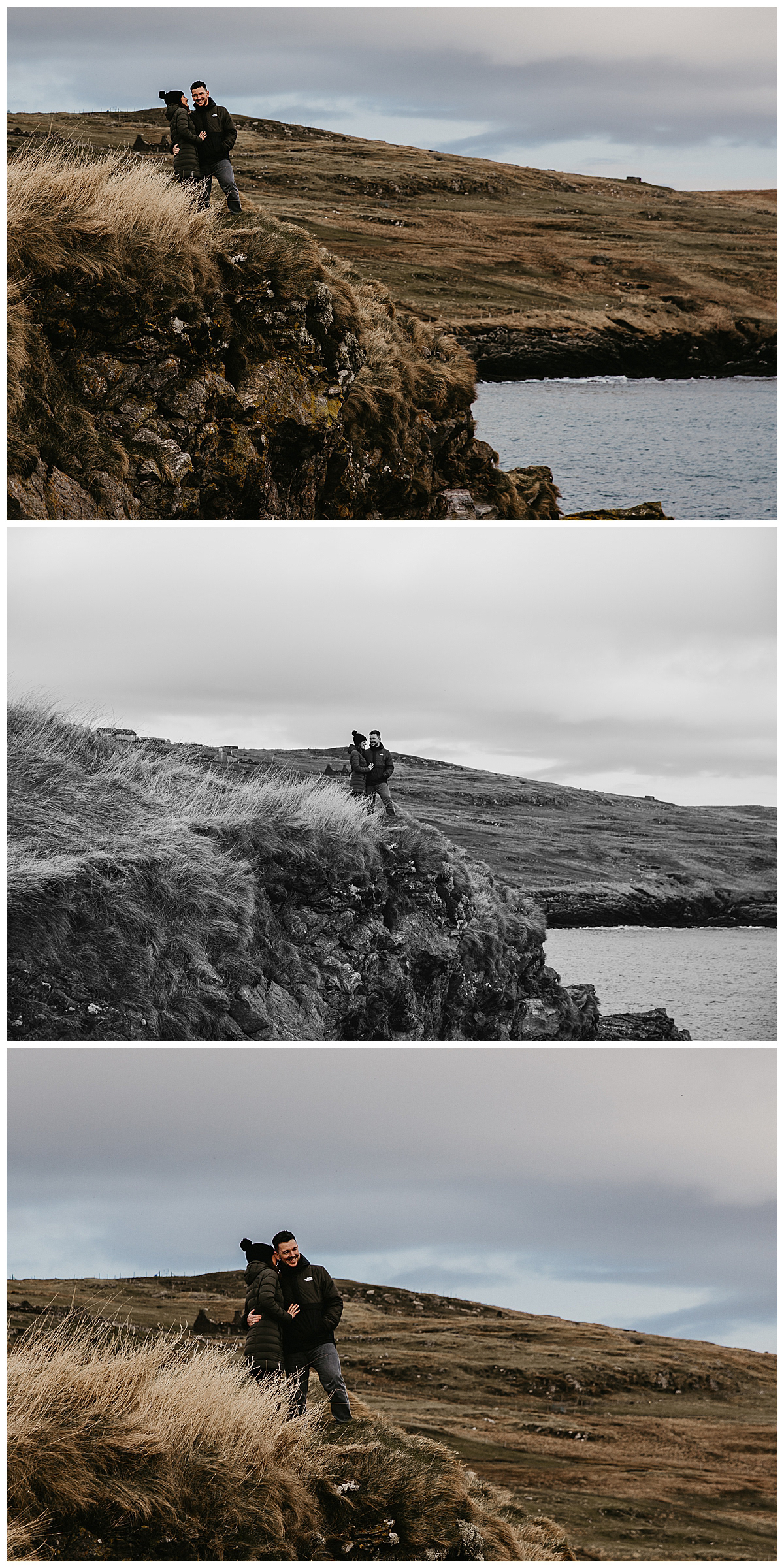 I love the outdoors, and find that taking a couple shoot outside puts everyone at ease. 
When choosing a location, your input is so important! Think of a space that means something to you, or perhaps somewhere you visit regularly together. 
Of course I can provide some ideas that I personally love but the shoot is about you, and the more that we can integrate what matters most to you as a couple the more you will connect to the images. 
Lauren, Robert and I wrapped up and took a stroll along the coastline. 
Shetland has some fantastic scenery, and as we're never more that 3 miles from the sea at any point in Shetland, it was important for Lauren and Robert for us to capture the essence of the islands as possible in the images. 
As a fan of all things coastal adventuring, we picked a spot close to their home, so that they'd have memories from here forever. 
Just look at that background!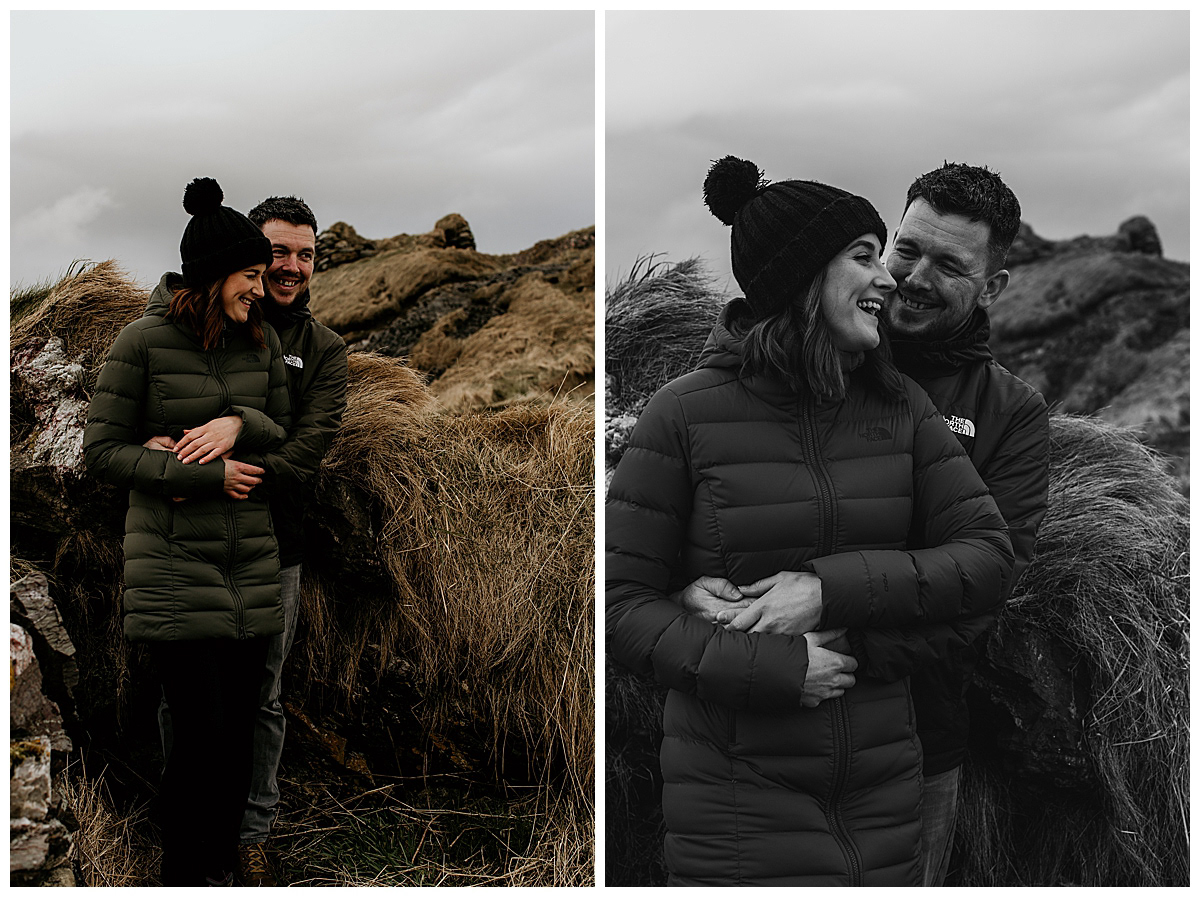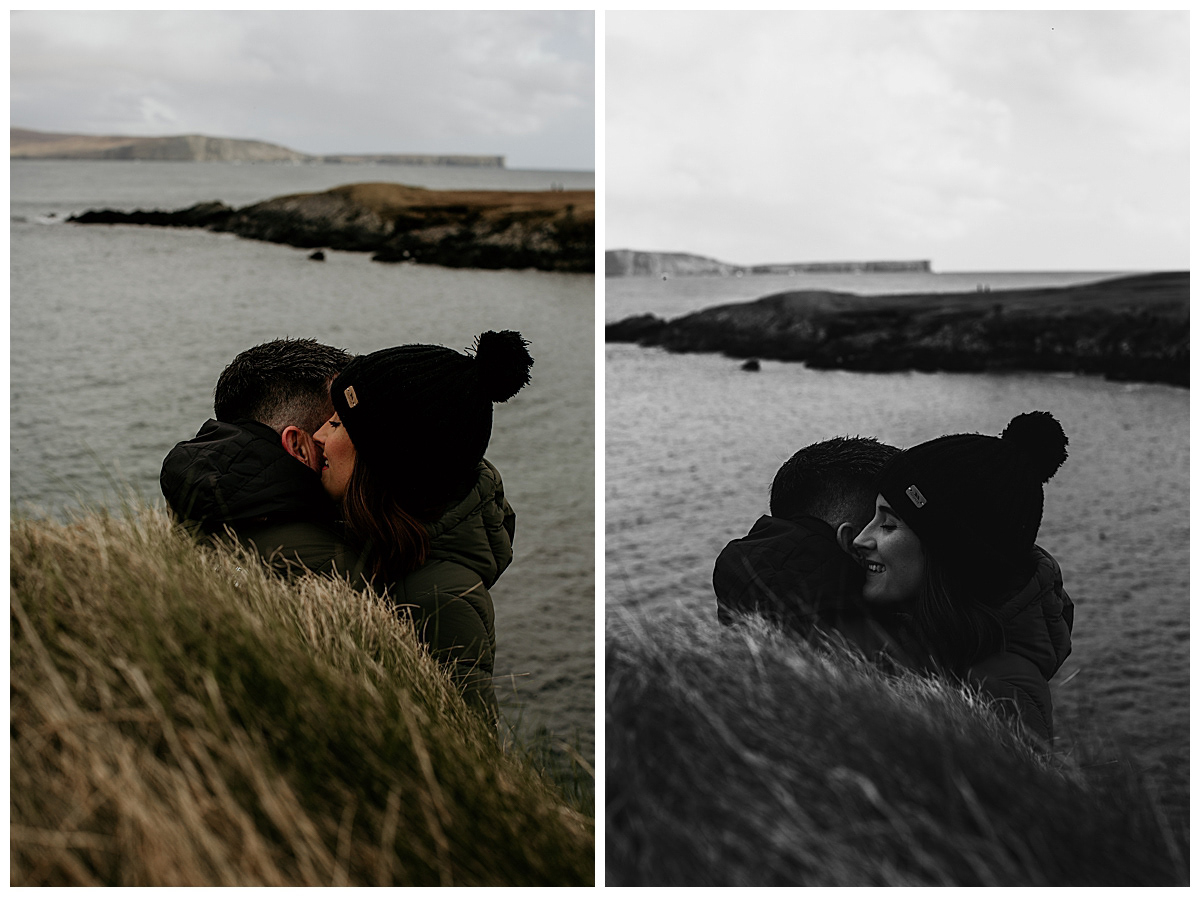 Like most couples, the shoot started out with a lot of, "I'm so uneasy in front of a camera"... I beg to differ! These guys took it in their stride, and I promise you will too!
It's really important to me that you feel safe and heard in the shoot; I do a little instructing as possible, as it's your relationship quirks that I want to shine through. It doesn't take long for you to forget I'm there!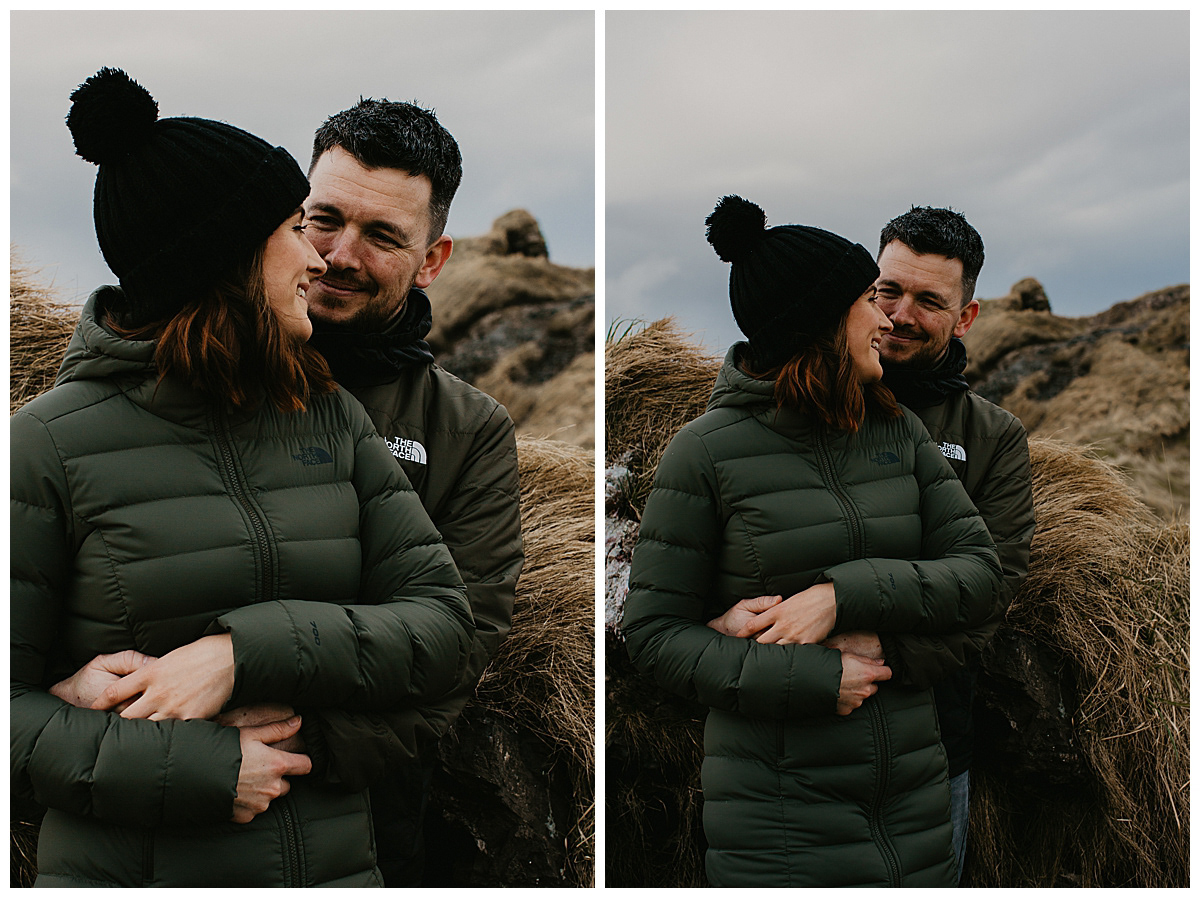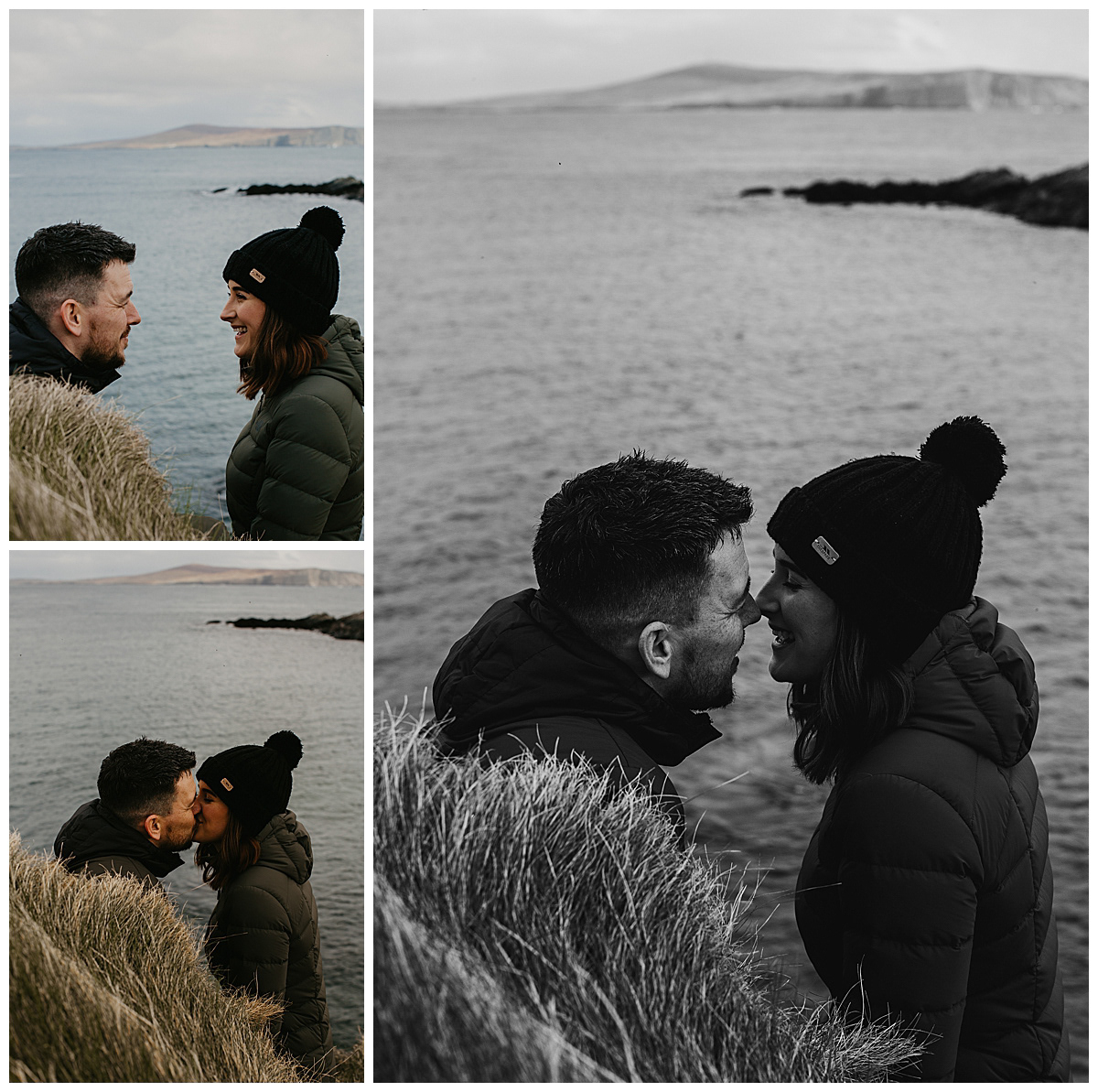 Here are some reasons why I love a couple shoot:
1. There's no pressure! We're not taking photos for save the dates, we're not taking photos for wedding invites, we're taking photos for YOU. I love this, because you're simply here to capture life as it is right now. You can wear what you want and we can go wherever you'd like.
2. You can get used to working with me as a photographer. Should a wedding or a family be in the plans for the future, it's great to have some experience in front of the camera because as we all know, it can be super daunting - but it doesn't have to be! 
And if not, you've make a new friend! 
3. Get to know me as a professional photographer. A couple shoot is a lovely way to test drive the experience, and should you need me in the future for a different event, you'll already know how we worked together and what to expect. And if not, you've some some cracking images to hang in the house.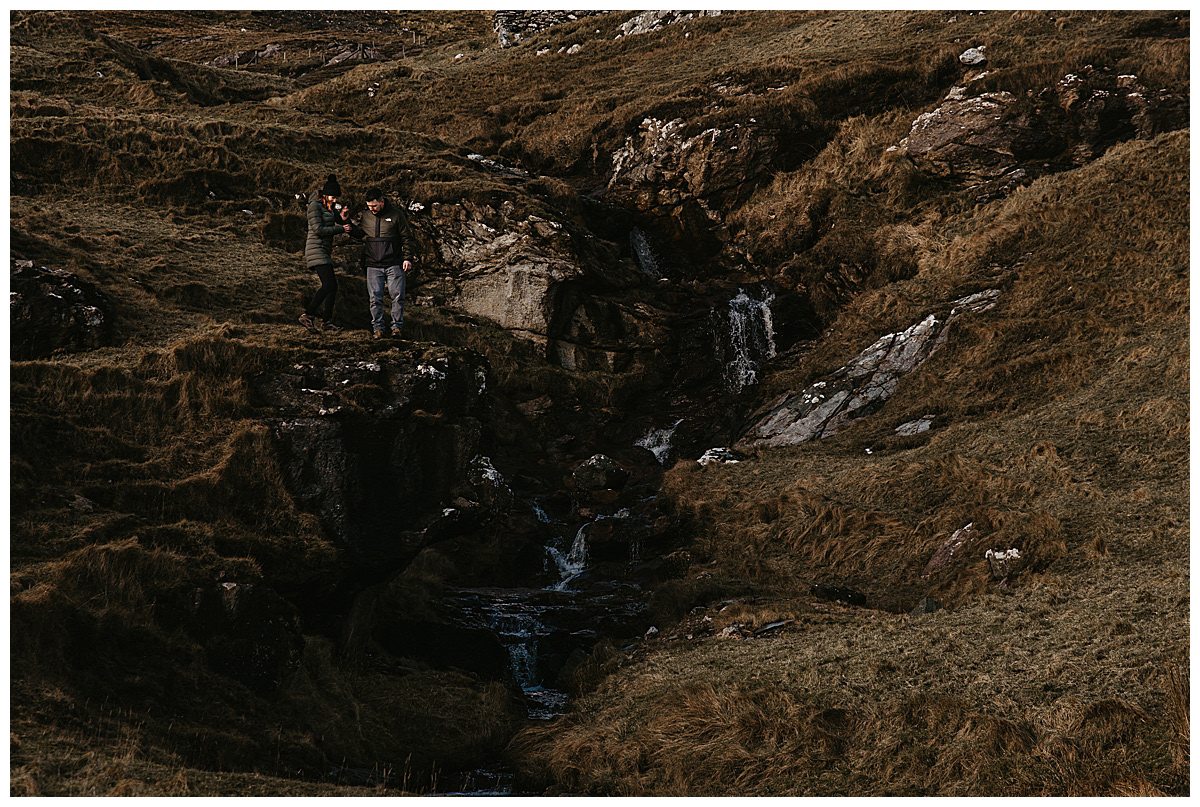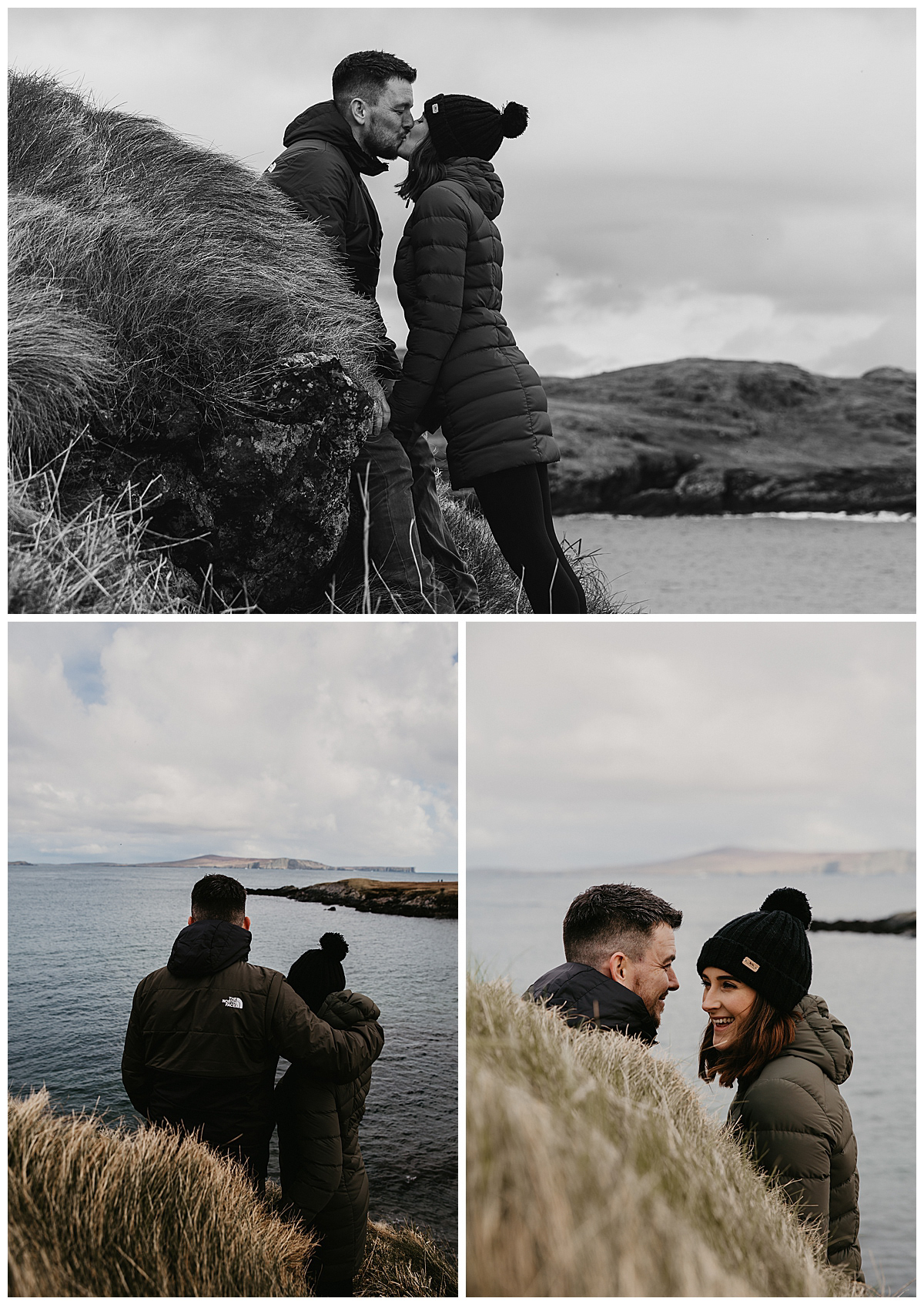 If you'd like to enquire, chat or book in for a couple session, I'd love to hear from you! 
With all the COVID-19 rescheduling going on, the end of the year is looking busyyyyy, so let's secure you a spot.